HT Contributor Eliot Glazer has tremendously terrible taste in music. But he's an adroit wordsmith, and he's gonna try to convince us that the bad is really good.
Remember Charlotte Church? She was an absolute wonder, an extremely young, polite, pleasant-looking "opera prodigy" with a voice beyond her years. And, oh, the songs she sang! Church was made for the business of selling music to the naive consumer — her albums were sold in catalogs, retail chains, and even on those commercials with the scrolling song titles that scream, "BUY ME FOR ADMINISTRATIVE ASSISTANT'S DAY!"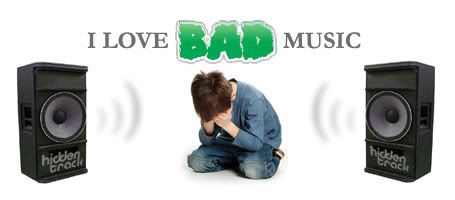 Stateside, she drew profit but was never the mammoth cash cow she was in her native England. Much like Robbie Williams, Church has for years attempted to cross over and find success in the old colonies. With the release of 2005's Tissues And Issues (well played!), the one-time child star decided to follow in the footsteps of fellow successful young female singers (Janet, Britney, Christina…) and release herself from the shackles of not being a giant ho. Thus "Call My Name."
No doubt one of the best awful pop songs of which I've ever been guilty of maintaining on my "Top 25 Most Played" list on the old iPod, Call My Name is Charlotte Church's call to skanky arms. Embracing that famously ambiguous time frame in pop music during which girls wore ruffles and girdles but were still Grade A slutbags, Church colorfully trades in singing "Go Rest Ye Merry, Gentlemen" for the opportunity to proclaim a love for the sound of said gentleman's "belt dropping," "keys jangling," and "[our] backs on the wall." So…what are you trying to tell us?
The video does, however, do justice to the song. The track drips with a falling synth that is so rich, it's almost a sound effect. And that's totally cool because, hey, "Ave Maria" this is not. Writhing her tightly packed hips and virtually getting someone to pen "LOOK AT ME!" on each breast, Charlotte carries the song with what is truly a shameful waste of a phenomenal voice in exchange for an ode to boning in the style of the culturally crucial Pussycat Dolls.
[youtube]ZMvg53uDz1w[/youtube]
Sure, we've lost a burgeoning talent. But, at the very least, we've gained a cartoonishly brazen pop star whose success has resulted in a tragic journey of excess on the path toward beautifully horrid pop ditties (with the occasional talk show, corn rows, and unplanned pregnancy, natch). I love bad music.