[youtube]Bf-P_1fUYbA[/youtube]
Tea Leaf Green 8/23/03 San Francisco SBD (FLAC, MP3, and STREAMING)
Tea Leaf Green has a softer side. And for a few acoustic gigs, the band displayed that facet of their work under the name Coffee Bean Brown (get it?). Overlooking the poor attempt at humor in the moniker, the show itself is actually an amazing performance that shows just how beautiful the band's original songs are. It also features a sit-in from Andy Gadiel — he emcees the show and sings the band's signature track Freedom. Coffee Bean Brown played three sets on this night, and each one is better than the last.
The Radiators 07/06/97 High Sierra SBD (FLAC, MP3, STREAMING)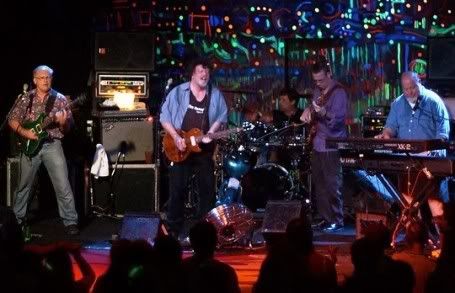 I couldn't go another week without selecting a Radiators show. The Rads are New Orleans' version of the Grateful Dead, a band that has more than 300 originals and has played thousands of covers. Late night at High Sierra is always fun, and in 1997, they provided the soundtrack. Thanks to the Archive, you can check out The Radiators' versions of Sneakin' Sally, Watchtower, Guilded Splinters, and You Ain't Goin' Nowhere.
The Rolling Stones 10/17/73 Belgium SBD (FLAC)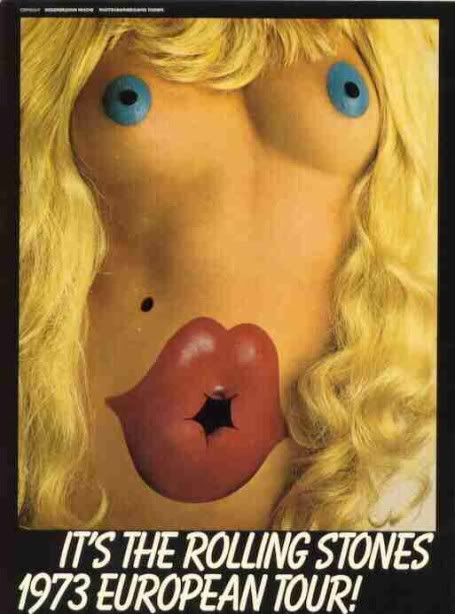 The self-proclaimed best band in rock and roll played one of the greatest shows in their history in Brussels, Belgium. Check out this crispy A++ soundboard from that fateful night, when everything went right.
My Morning Jacket 12/1/06 Philadelphia, PA FM SBD (FLAC)
If you aren't familiar with My Morning Jacket and read Ace's incredible review of the band's concerts this past week, you probably want to check out their catalog. Start with this soundboard of Friday night's concert at Philadelphia's Electric Factory. If you like it, run out and buy Okonokos, one of the best DVD releases of the year.
Phish 5/2/93 Philadelphia, PA SBD (FLAC)
It's not often new Phish comes into circulation so I couldn't resist the opportunity to list the two amazing shows that have just been uploaded this week. The first entry is from the band's second night of a two-night stand at the legendary Tower Theater. Of particular interest is the trainwreck version of Sleeping Monkey, tons of teases in the YEM, and an incredible version of Run Like An Antelope.
Phish 5/12/91 Burlington, VT DAUD (FLAC)
This second new show to circulation features Phish playing their last ever gig at Burlington's The Front. Thanks for these two shows go out to imthemarmar who has been dropping incredible Phish releases on us for years. Tapers rule folks, don't ever forget that in these days of downloading soundboards. You might be shocked to know some of us actually had to trade for shows, and couldn't just download them two days later. Back to the show at hand, and this amazing show has not been heard by nearly enough people. The Mike's Groove is one of the most unique versions ever with The Dude of Life adding all sorts of verses to Mike's Song and Page playing I Am Hydrogen on a cheap casio keyboard. Dave "The Truth" Grippo also adds some sax to the mix for a number of songs. Trust me and go download this important show in Phish history.