Now that December is moving along quickly, it's time to look back at some of the best releases of the year. This week I'll tackle DVDs, and this year there were plenty to choose from (with the exception of Okonokos and Heart of Gold, all of these DVDs are archival releases). And for the sake of full disclosure, I have yet to see Jeff Tweedy's Sunken Treasure DVD and Tea Leaf Green's Rock 'N' Roll Band. Without further interruption here is this week's edition of The B List: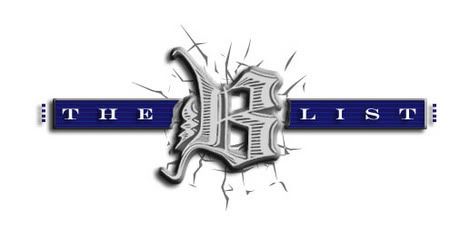 1. My Morning Jacket: Okonokos — I thought the songs from MMJ's Z album were amazing in the studio, but they open them up even further in concert. This recent release was taped during two shows in San Francisco and features 40 songs from every stage of the band's career.
2. Kiss: Kissology Volume 1 — I'm not a huge Kiss fan, but that doesn't prevent me from being extremely impressed at how the band released exactly what any fan of a band would want — Kissology is three DVDs jammed packed with amazing clips from the band's first three years. This collection has it all, from documentaries to TV appearances to four full concerts. Hopefully other bands will follow Kiss' lead and open their vaults to this unprecedented level.
3. The Police: Everyone Stares — From 1976 – 1984 drummer Stuart Copeland chronicled the rise to glory of The Police. More than two decades later, Copeland has taken advantage of advances in technology that have allowed him to edit his footage into a cohesive, entertaining documentary. The DVD also offers 45 minutes of terrific bonus footage.
4. Pink Floyd: Pulse — Ten years after its release on VHS, Pulse was finally given the digital treatment. Pulse features a full show from Pink Floyd's 1994 Division Bell tour, and the film captures the music and visuals perfectly. Now if they only included an extra battery so that my Pulse CD can start blinking again.
5. R.E.M.: When The Light Is Mine — Before the days of Stand and Losing My Religion, R.E.M. wrote some of the more groundbreaking songs that helped define the "alternative" genre. After six releases of material from the Warner Brothers period, the band has finally released a compilation of videos and live shows from the early years. While it would be great to see more concert footage, the acoustic performances and early videos provide an interesting look at a band on the rise.
6. The Cars: Unlocked — This disc is a well put together look at every stage of The Cars career, from 1977 through 1987. No music videos here, just kickass live footage.
7. Neil Young: Heart of Gold — Acclaimed director Jonathan Demme (Stop Making Sense) directs this simple yet incredibly effective Neil Young concert film. Recorded at Nashville's beautiful Ryman Theater shortly after Young suffered a brain aneurysm, Heart of Gold features an emotional Young performing all of the songs on Prairie Wind before tackling some of his older material.
8. Eric Clapton: Live at Montreux 1986 — "God" Clapton lives up to his nickname on this release that features Slowhand playing every single one of his hits. Plus you can't deny any DVD that has Phil Collins playing drums.
9. Rush: Replay — Rush has repackaged the three out-of-print concert films they made in their career and released them in a terrific three-DVD set. While the videos themselves are awesome, the miniature reproductions of the tour programs that come with the DVDs are one of the cooler things I've seen.
10. Nirvana: Live! Tonight! Sold Out! — Yet another entry that was originally released on VHS but has been missing from the digital realm, Live Tonight Sold Out features Nirvana at the peak of their popularity. This release could have been a contender for the number one spot if it wasn't so choppy. I don't understand why some video directors feel the need to switch shots every couple of seconds. Pick a shot and stick with it goddamnit, it isn't artsy to keep switching cameras.
Got a list? What DVDs from this year are on the top of your it?