Michael Scofield/Biggest Breakout Award: Grace Potter & The Nocturnals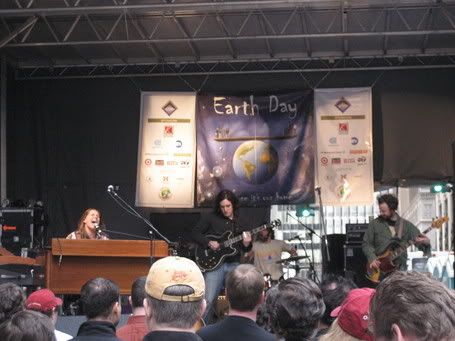 I'd heard of Ms. Potter great talents, but it wasn't until this year's Patchouli Grammys (read: Jammys) that I saw them for myself. My first official glimpse of the young Vermont seductress came when she belted out a wicked Cortez the Killer with Joe Satriani, Steve Kimock, Reed Mathis and others. The next day she wowed the crowd outside Grand Central Station with 45 minutes of power as part of the Green Apple Music Festival. A month later she tore up New York at Irving Plaza before the Ramble Dove sets, and she even pulled an Elaine Benes Christmas card and flashed the nipple during a red-hot jam. I almost feel bad for including that little nugget in here, but if we're gonna talk about biggest breakouts and bustouts, that part certainly qualifies for mention.
Sally Struthers Memorial/Hungry Child of the Year: STS9's Starving Kids
Throughout this holiday season, let's remember to pause and think about those less fortunate than us. First on that list is the newborn daughter of STS9's David Phipps. Phipps complained to the diehard crystal lovers on his band's message board about people downloading STS9 albums from Oink, an illegal file-sharing site. Phipps emphasized the dire nature of the situation by stating, in all caps, "YOU ARE STEALING FOOD FROM MY DAUGHTER'S PLATE." We'll be sure to get together 17 cents a day and send that right on over to your struggling daughter. Oh shit, as we typed this, another Pop-Tart was just swiped from the young girl.
Elevator Fart/Most Uncomfortable Moment: Roger Waters' Leaving Beirut
By all accounts, the former Pink Floyd bassist's 21-show tour of North America was a smashing success. Full second-set Dark Side? Okay, fine, we'll begrudgingly take it. But for all the highlights, the takeaway moment from these shows was the first-set performance of Leaving Beirut and its preceding anecdote, a pro-Arab, anti-Bush and Blair stream of thought. At the second MSG show, the guy in front of us with the Andy Reid moustache and Bass Pro Shops hat repeatedly flipped the bird and yelled profanities, while another dude screamed "Liberalism is a disease" at the top of his lungs. Strangely, everyone that booed had all cheered the "Mother, should I trust the government?" line from earlier in the set. Hypocrite bastards.
Ray Combs/Most Obnoxious Suicide: Vince Welnick
Before you automatically press the Respond With Feigned Indignation button on your dial, think about this one for a second: Was there a more obnoxious suicide in 2006 than the former Grateful Dead punching bag's effort? I mean, I'm no prude, but slashing a knife across your throat in front of your wife seems a pretty loathsome way to go out. No word on whether Vince emulated the opening scene of his favorite movie, The Last Boy Scout, muttering "Ain't life a bitch" before preserving the Curse of the GD Keyboardists.
Debbie Downer/Harshing Your Mellow Award: Festival Mayhem
Traditional summer festivals all over the country — High Sierra, Summer Camp, and Wakarusa — were marred by a heavy police presence and problems with the local governments. Police used high-tech surveillance equipment to crack down on the Wakarusa patrons, while Summer Camp "saw 29 drug arrests, 30 or more medical emergencies and a petition by more than 80 doctors, nurses, EMTs and emergency department staff from OSF St. Francis to cancel the [2007] event."
I wish it'd been me at one of these harassment fests — I'm looking for a place to break out this new anti-establishment faux-aggression bit: "Hey fuzz, is your name Bruce? 'Cuz you're bringing me down." Then I'd pause for effect and follow up with a sophisticated "Brrrruuuuce." I'm the only one laughing at that, right?
Where's Bitterman?/Non-Chauffeured Ride of the Year: A Big Red DUI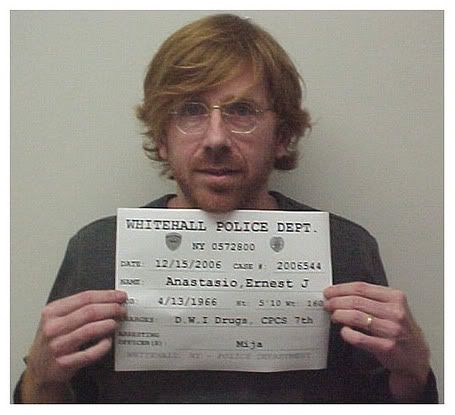 The saddest part of the Trey saga is that his arrest constituted the biggest news in the jam sphere since the popular rock band Phish broke up in 2004. No band has risen to the vacated top dog slot in their absence, thus ensuring that his small arrest made front-page news. While many fans are taking the news a bit too seriously, we thought this run-in with Johnny Law finally made Trey the rock star he thinks he was during all those Character Zero licks.
1986 Mets/Teamwork To Make the Dream Work Award: Split Squads
Best Friends Forever Umphrey's McGee and moe. treated festivalgoers to a unique performance at Summer Camp 2006. The bands mixed and matched members of both bands to create two separate teams of musicians. The resultant "Split Squads" each played a three-hour set filled with moe. originals, Umphrey's originals and choice covers that neither band had played before. We can only hope that Summer Camp continues this trend next year with two new bands, beginning an epic tradition. We wouldn't mind seeing a Tea Leaf Green-Disco Biscuits split squad, or say, Ween-My Morning Jacket. The possibilities are endless.
Biting The Hand That Feeds You/Worst New Policy: no moe. photos

But we give a big thumbs down to moe. for banning their fans from taking photos at the band's shows. Bassist Rob Derhak waxed poetic about the decision on Phantasy Tour, but he must have gone to the David Phipps' School of Bad Analogies, comparing taking photos at moe. shows to leaving your front door unlocked and getting your house robbed. Maybe someone should break into Rob's house and upper-decker his toilet, then take pictures of it.
The only reasoning we've seen mentioned by moe. is specious at best, that people profit off these photos. But the only people profiting off fan pics are the band members, who are getting free publicity. It's not like moe. has a lot scene and Johnny TerWookenger is selling shots of Chuck in the lot, 1 for $10 and 3 for $20: "I shot it with my Eos Rebel, braaah, right after a heady Agassi match."
Cool Shit/Best Reason to Actually Buy An Album: Beck's The Information
Not only does the music on The Information kick ass, but the album's packaging could be the coolest thing pulled off within the music industry this year. The Information came with a blank sleeve and four sets of stickers so that you can design your own album cover. A Kudos bar to Mr. Hansen for allowing Time's Person of the Year to design his album cover. Rumor has it that Beck's next album will come with a package of Shrinky Dinks.
The Anti-Camden/Best New Venue: Bethel Woods Center for the Arts
At a time when most outdoor venues are either closing their non-doors or facing sluggish ticket sales, a handful of well-dressed patrons raised enough scratch to plant a 4,800-capacity pavilion, 12,000-lawn amphitheater on the grounds where the original Woodstock took place. Set in the countryside of near-Pennsylvania New York, the copper-domed Bethel Woods Center for the Arts opened to the public on July 1st and kicked off its first-ever season with the New York Philharmonic, Phil & GRAB, CSNY, and a two-day jazz festival. Not fucking bad, kids. If you'll allow me to exaggeratedly editorialize here, I saw two of the first five shows there, and it's already the best outdoor venue at which I've ever been seen a show. Make it your beeswax to head up to Bethel next summer.
Mr. Blackwell's Worst Dressed/Costume of the Year: Kang on Halloween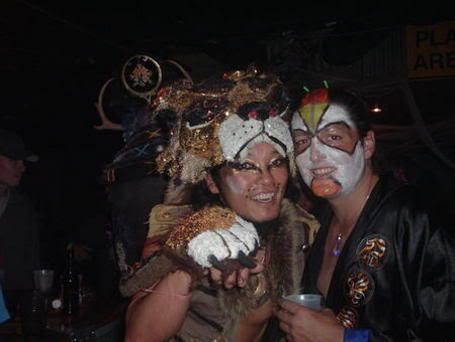 String Cheese Incident employed a jungle theme for its Halloween festivities this year, and the band's covers included Welcome To The Jungle, Jungle Boogie, and The Monkees' theme song. And as you can see above, Michael Kang tried to out-Siegfried the Vegas regulars by dressing for the occasion. Nobody in the band has officially committed to post-SCI jobs yet, but our sources tell us that there's an offer on the table for Kang to replace either Roy or Montecore the tiger on a full-time basis at The Mirage.
Third Times A Charm/Comeback of the Year (Again): Bisco Kidz Rejoice

This award goes to The Disco Biscuits, which for the third time enter a new year ready to take over the world. The band was primed for big things after exploding onto the scene in 1999 before they made their decision to fire bassist Marc Brownstein. The move failed, and eight months later Brownstein rejoined the band. The Biscuits finally regained momentum in 2002, until Jon "Barber" Gutwillig broke his arm on the eve of a big gig in early 2003. Soon thereafter drummer Sam Altman told the band he was going to attend medical school, and things looked grim for the band. But with a new drummer and a renewed confidence, let's hope history doesn't repeat itself: The Biscuits have finally returned to form after a tumultuous three years. Visors tilted, yo.
Anti-Marlee Matlin/Thanks For Listening Award: Steve Jobs & Co.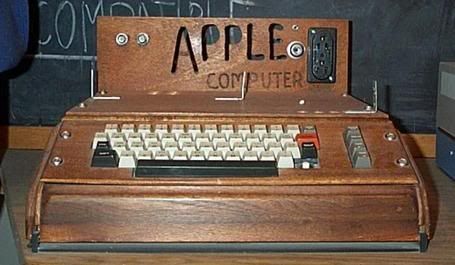 Apple released the seventh edition of its iTunes software in September, and one of the new features added was gapless playback. Never again will you have to hear that jarring pause in between Lazy Lightning and Supplication, I Am Hydrogen and Weekapaug Groove. Jam fans everywhere have been asking for this feature for years, and a big thanks to Apple for finally listening. Now we'll cancel that nasty proxy fight we conceived had this version not been updated to our liking.
Tim Hardaway/Killer Crossover of the Year: The Roots Do Dylan
Captain Kirk Douglas and ?uestlove of The Roots brought a beat of color to the Bob Dylan tribute at Avery Fisher Hall in early November, throwing down a wickedly creative romp through Luscious Bobby's Masters of War. Kirk sang the first few verses a capella to the tune of the Star Spangled Banner before ?uestlove and a tuba player kicked in with a solid backing effort. The hip-hop boys wowed the folk-lovin' crowd that evening, and some of them actually saw black people play music for the first time since Richie Havens at Woodstock.
The People's Elbow/Smackdown of the Year: Buddy Cage on SCI

When Mike Greenhaus of Jambands.com asked Buddy Cage for his most memorable moment of the year as part of a year-end artist review, the former New Rider of the Purple Sage unleashed unprovoked fury on String Cheese Incident and its fans. Cage chided SCI's poseurship, saying "Even the SCI fans were cavorting around the theater in facsimile fashion, as in Emperor's New Clothes, pretending SCI was the real thing when the whole sorry scene came off as some usurpers to the Grateful Dead working on the fantasy that if you 'do the moves' the talent will follow. Wretched." They don't call him Steel Cage for nothing. Maybe they don't even call him that at all. Either way, well played.
Phish on the Weather Channel/Best Music TV Development: The Jammys
Jaromir Jagr slings bunk molly? I nearly spit out my beer when the Rangers' game was interrupted by a commercial for the "Best of the Jammys" series on the MSG Network. Relix, Peter Shapiro, and Jambands.com have done an excellent job of putting together this five-part series of one-hour episodes. MSG, a regional sports network, isn't exactly known for showing rock concerts. But the Knicks suck balls so the network is diversifying, and the Jammys were held on its property at the Theater at MSG in four of the past five years.
Each segment usually features two completely disparate acts sitting in with each other for a few songs, which is a hit-or-miss proposition. But the Best of the Jammys makes a habit of just showing the best of these collaborations. Check out the show before or after your New Year's celebrations — the program will be airing on MSG from 8pm on the 31st until 6am on January 1st.
We Hardly Knew Ye/Biggest Loss of the Year: CBGB Goes AWOL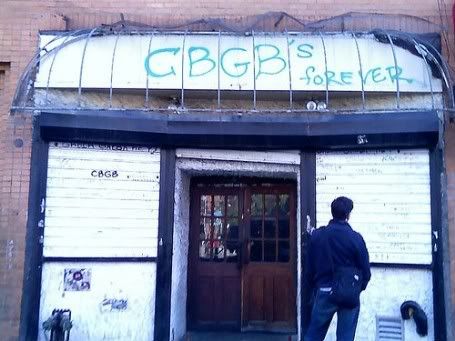 CBGB was a no-frills rock club that didn't even have a door on the shitter. Bands thrived on the energy and the history of playing at the birthplace of punk, a venue that prided itself on booking unsigned bands that played good music regardless of the genre. When most people think of CBGB, visions of The Ramones, Talking Heads, and Patti Smith fill their minds. But jambands also had a home at the legendary club that closed its doors on October 15th. Bands ranging from Blues Traveler to Tea Leaf Green to Umphrey's McGee to Schleigho to even Dave Matthews Band have all played gigs there. See you in Vegas?
Creme de la Crap/PTer of the Year: Bizarro Jerry

Love it or hate it, Phantasy Tour is still the most active Phish message board out there. While PT has its share of unfettered douchebaggery, you can find some salt-of-the-earth types as well. Kudos to Bizarro Jerry for continually trying to shift the focus of the discussion back to the music. By offering downloads of many Phish shows, BJ has helped thousands of people start collections and find shows they are missing through his many sendspace threads.
Just as an example, this week Bizarro uploaded 2/4/93, 7/1/95, 3/13/92, 2/6/93, 12/28/90, and 2/1/91 for all the world to download. We're all always quick to point out the problems with PT, but this time let's shine the light on the sunshine and lollipops of the scene. Keep up the good work, brother.
Terri Schiavo/No-Brainer of the Year: Scott Metzger Leaves Particle
When Metzger agreed to bring his rock amp to the Particle People, most fans didn't quite understand it. Wasn't this mismatch on par with, say, Kurt Warner signing with a team that runs the Wishbone offense? As it turned out, not even Metzger and second guitarist Ben Combe could change Particle enough to make them great, and the partnership began to unwind after just one tour. But you know the move was a total no-brainer when the general reaction to the July departure press release was "Obviously." Now Scott's got time for Danjaboots and Metzgerville, and Particle can get back to, as we've put it here before, "fusing together trance, boredom and epileptic seizures."
Blind Whore/Believe It When I See It Award: Axl's Chinee Promise
Did anyone actually believe Axl Rose's claim that Chinese Democracy would finally be released this year? Nine years after Axl entered the studio to create a follow-up to Use Your Illusion, we still don't have a new Guns N' Roses album. This year has brought GNR a new tour, a new lineup and a new public fight with management, yet I'm thinking Chinese Democracy is still more likely to be found in Beijing than at Sam Goody. Should we believe the tentative March 6th date will actually happen this time?
Stillwater's 1973/Best Tour of the Year: Phil + 1/2 Phish + The Duo

When Mike and Trey drafted The Duo and hooked up with Phil and Friends for a summer amphitheater tour, you really couldn't help but be a bit skeptical. How much would Trey come out to play with Phil? How long would it take for Cactus and Big Red to gel with the young hotshots from the mean streets?
I bought tickets for only two shows, but after getting my mind blown at those two, I snagged tickets for three more. As a Trey fan it was incredible to see the man playing again with musicians that genuinely challenged him. The new songs like Hap-Nappy and Suskind Hotel that came out of this tour blow away the disastrous Trey tunes that have littered his last three albums. Even The Duo's songs such as Something for Rockets and Play, Pause, Stop benefited from Anastasio's playing. Many of us were hoping Trey and Mike would continue to make music with The Duo, but since that doesn't seem to be happening, this tour was even more of a once-in-a-lifetime experience. –SB
But Please Go Away/Best Touring Band of the Year: My Morning Jacket
Allright, they're good. I saw them, they rocked me, I get it. They've captured the crown, they are the best, now please, please let the hype machine move away from this band and onto the next group we won't care about in two years. –AC
Honorable mention categories
Best Reunion Nobody Else Gave a Shit About: Greyboy Allstars
Best Aquarium Rescue Unit Rescue: Jimmy Herring saves Widespread Panic from disaster, though Jeff Sipe saving Trey's band follows as a close second
Band Poised for a Big 2007 Because Ace Likes 'Em: Tea Leaf Green
Good To See You're Alive Award: Peter Frampton, who rocked an incredible Do You Feel Like We Do? at the Jammys this year (before appearing on Stephen Colbert's Rock and Awe season finale last week)
Thanks for sticking through it…feel free to respond with your own thoughts on our choices or with categories of your own. Your thoughts, let's hear 'em.