God Street Wine 01/25/91 AUD (FLAC, MP3, STREAM):
Ace isn't the only Hidden Track writer that has a thing for God Street Wine. I first saw the band in 1995, and was able to catch about 10 shows before they broke up. Back when I collected Maxell XLIIs I tried to get some early GSW shows with limited success. This is why I was excited to see that someone uploaded a show to the archive from January 1991. Listening to this show from Hobart College gives an interesting view into how far the band's sound had evolved throughout their career. Highlights include a cover of Death Don't Have No Mercy, a version of Imogene that sounds even more like Steely Dan than the album version, and a ripping When She Goes.
Blues Traveler 05/29/90 PRO-SHOT (DVD):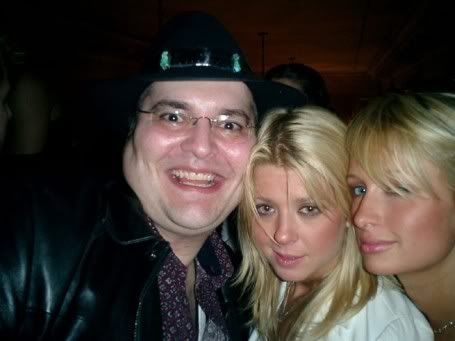 The photo above has nothing to do with this video, but I just couldn't resist. In the early 90's many up and coming bands played shows at the Woodbury Ski and Racquet Club in Connecticut. The promoters of these shows would film the bands using three professional cameras and many of these videos have wound up on the 'net. Recently this Blues Traveler DVD popped up featuring most of the material from the band's debut album. I had never seen great footage of the band at that stage in their career until this footage came into circulation.
Popper et al tear through Crash Burn and Sweet Talking Hippie before playing a ferocious Gotta Get Mean that included both Brother John and Gloria. The band was hungry for success and the crowd just eats it up.
Bela Fleck and the Flecktones 11/10/89 SBD (FLAC):
In the late 80's Bela Fleck decided he wanted to reinvent bluegrass music. He went about recruiting the Wooten brothers and started The Flecktones along with Howard Levy. It isn't easy to find recordings of the first days of the project. A few days ago a crispy sounding copy of one of the band's first shows appeared on etree. This recording comes from a show the band played right after they had recorded their first album. Many of the songs featured here were only played in those early days. Half Moon Bay, Sinister Minister, and Hurricane Camille are standout versions that show the incredible capabilities of Fleck's new band mates.
Jimi Hendrix – 1/9/69 SBD (FLAC):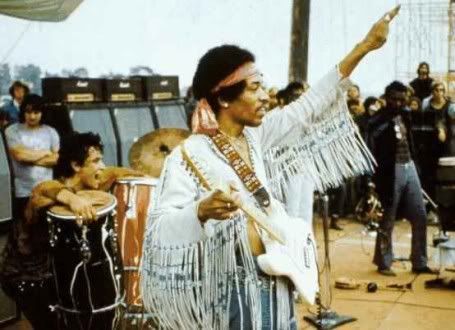 This torrent contains two Jimi Hendrix Experience shows from the Konserthuset in Stockholm. The first show is mediocre while the second show is off the charts. I don't usually like to include sub par material in this column, but you have to take the good with the bad. Apparently the band split some uppers in the dressing room in between shows. Jimi's energy picks up considerably during a wild Spanish Castle Magic and an uproarious version of Fire. Skip right past the first disc to see some of Jimi Hendrix's finest playing.