Janis Joplin and Big Brother 05/18/68 SBD (FLAC):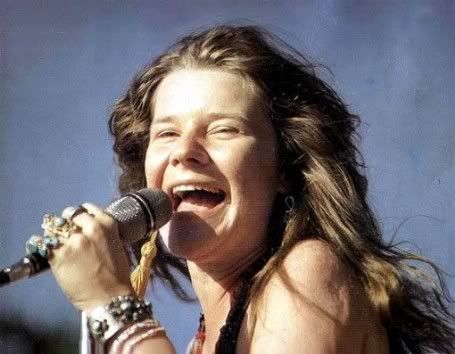 Every time I watch American Idol (a rare occurrence), it blows me away how many female singers owe a debt of gratitude to Janis Joplin. Joplin's use of her raspy voice was revolutionary, mixing her volume and intonation from line to line.
The show in this torrent is from shortly before the release of Cheap Thrills, Janis's last record with Big Brother. The best part of this recording is that Jorma Kaukonen taped it, which is quite ironic considering Hot Tuna is one of the few jambands that doesn't allow taping. Summertime and Piece of My Heart are sublime, but dig a little deeper and check out Roadblock and Farewell Song.
Norah Jones 01/20/07 FM (FLAC):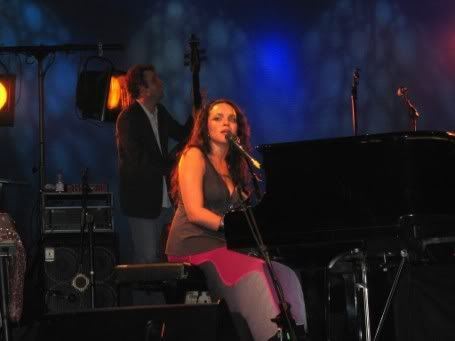 I never thought anything good had ever come out of France, until I downloaded this radio show featuring Norah Jones. Jones recorded this show in Paris a few weeks ago to promote her new album Not Too Late. Whereas Janis Joplin and Bonnie Raitt have a real gritty tone to their voices, Norah Jones has a more straight and sultry way of singing.
I downloaded this radio show and enjoyed the new songs so much that I actually downloaded Not Too Late. While the songs sound great on the record, Norah's band shines in concert. The new material is much more guitar-driven than the songs on her first two albums, allowing Adam Levy more room to work with in concert. Thinkin' About You and Sinkin' Soon (noticin' a trend with the song titles?) are the highlights of the new songs, while I will always be a sucker for Come Away With Me and Don't Know Why.
Donna The Buffalo 01/06/2007 SBD (MP3, STREAM, FLAC):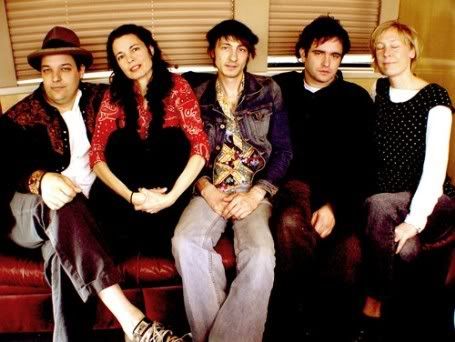 I'll admit it: I'd never heard Donna The Buffalo before I downloaded this recent show. The band has an unfortunate name but a great genre-bending sound that combines bluegrass, folk and good ol' rock and roll. Donna The Buffalo features two women: Tara Nevins on vocals, washboard, accordion, guitar, and fiddle, as well as Kathy Ziegler on keyboards. Nevins has a voice reminiscent of fellow upstater Natalie Merchant — Tides of Time shows off her vocal style and hearty accordion skills.
Guitarist Jeb Puryear shares the songwriting and lead vocal duties, and 40 Days and 40 Nights shows off his skills best. Puryear and Nevins work best when they are singing together and harmonizing. Over the course of listening to this show, Donna The Buffalo played songs that had many different tempos and styles. I honestly liked all of them and look forward to seeing this band in concert.
Alison Krauss and Union Station 09/02/1995 SBD (FLAC):
Listening to Phish introduced me to many incredible artists, one of them being Alison Krauss (she added vocals to If I Could on Phish's Hoist). Soon after the release of Hoist I bought Now That I've Found You: A Collection that featured a bunch of covers. I fell hook, line and sinker for the warmth and delicacy of Krauss's voice and fiddle playing.
I haven't seen too many live recordings of Krauss and Union Station from early in their career, so I jumped all over this torrent. Many live bluegrass recordings suffer from a poor mix, yet Krauss's voice and all the instruments sound clear and vibrant. Highlights of this set from the Delaware Valley Bluegrass Festival in New Jersey (a bluegrass festival in New Jersey?) include Winter of a Broken Heart and Wild Bill Jones. The cover of Oh, Atlanta is worth the download itself.
That's all for this gyna-download week…anyone have some cool torrents for us?