moe. is sponsoring a girls' basketball team, according to this blog entry from the band's guitarist Al Schnier. Like any good sponsor, moe. has picked up the costs for a team of 4th to 6th graders from the Wood Road Elementary School in Ballston Spa, NY. Drummer Vinnie Amico's daughter Marley is a member of the squad. I'm betting this team takes the same exact shots every night…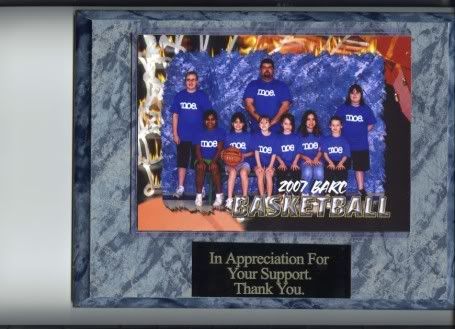 We would like to see more jambands reach out to the Future Heady Jambrahs and Jambrahettes of America in such a productive manner. This also marks the first time the word "girls" has been linked to anything involving moe.
On a more serious note, the indiejamwhatevs rockers are currently on the road in support of The Conch and will be playing Buffalo's Town Ballroom this evening.