Going forward the first set was fairly light on the jams and heavier on the more accessible, straight-up rock that moe. plays extremely well. At setbreak, fans were praising the set-ending sequence of Not Coming Down > Wormwood > Wind it Up (Chuck's other chance to shine — this is easily one of his best songs), however many were wondering where the jam to Rec Chem went.
The second set answered that question definitively, as the opening Rise > Rec Chem provided by far the most exploratory jamming of the night. The peak of Rec Chem was absolutely stunning and seemed to progress for a good 10 minutes, with the band continuing to ratchet up the energy.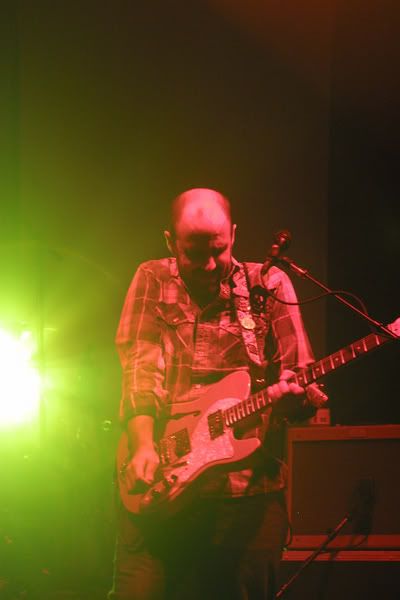 Rob was the MVP of the jam, as moe.'s most exploratory jams seem to work the best when Rob really lays down a solid line and doesn't stray from it (Bullet is another tune that comes to mind where he's particularly effective at this).
Things didn't let up there: The band transitioned into Seat of My Pants, which featured Al in full rock-star mode, standing at the edge of the stage and throwing some classic/cheesy guitar poses while the strobes and the crowd went bonkers. The set finished up with the standard Timmy Tucker > Tailspin, and despite more excellent jamming (okay, so Chuck tore this one up too — maybe he got more action than I realized), the show just didn't quite feel finished.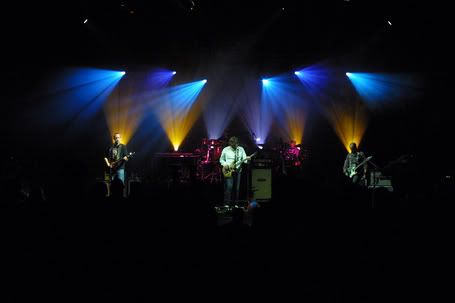 The encore took care of that. We got a nice Sensory Deprivation Bank, followed by the conclusion of Rec Chem: a Rec Chem club sandwich! Tasty indeed. Most would have walked away happy at that point, but we stayed and cheered some more, and the lights didn't go up. We were then treated to a rare second encore of Mexico, a really special way to end the night.
And while Zach Derhak might not be as exciting a special guest as, say, most of the Disco Biscuits (damn you, Philly…), I don't think anyone in Boston felt this show was anything less than a top-notch performance.
Let's see some more pics. And since drummers get no love, here's a Vinnie shot: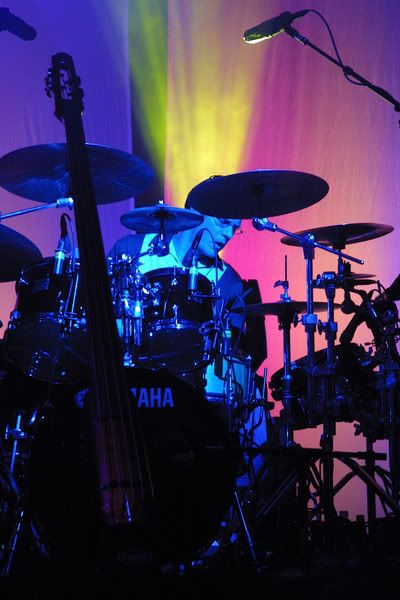 Chuck rocks out and tests out his vocals:
Not to be outdone, Al croons it up for the fans:
Jim in the shadows on the bass: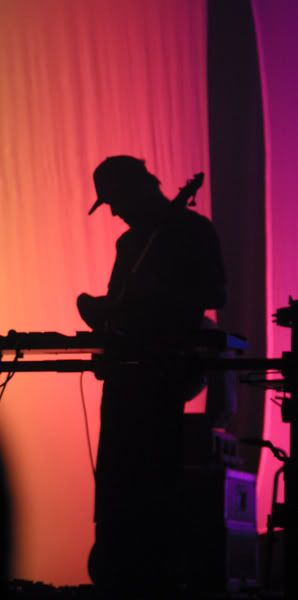 Another shot of Rob wookin' it up:
Like father, like son (only without Kirk Cameron and Dudley Moore):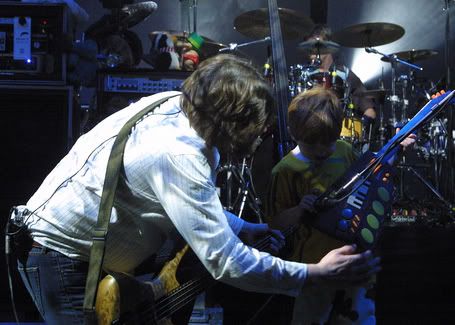 All photos and text courtesy of Nathan Ingraham…many thanks, Nate.