Best Buy will be sponsoring the tour, and offering an early chance at tickets to members of their Reward Zone program:
The North American tour is presented by Best Buy, the leading consumer electronics retailer with nearly 1,000 retail locations in the United States and Canada. "The Police Live in Concert is one of the most anticipated musical events of this decade," said Gary Arnold, senior vice president of entertainment for Best Buy. "We are proud to be able to help bring this event to music fans and to be able to offer our best customers a chance to experience this incredible tour."

In the United States, members of Best Buy's Reward Zone program will have the opportunity to access tickets prior to the general public. To qualify for the presale, participants need to be 18 years old or older and must have a current Reward Zone program membership that was activated by February 1, 2007. Presale tickets will be sold through Ticketmaster on a first come first served bases. Complete details of the Reward Zone program presale can be found at www.bestbuy.com/thepolice. Information about the Canadian concert dates can be found at www.bestbuy.ca/thepolice.
The band is generously donating a portion of proceeds from the tour to WaterAid:
A portion of the proceeds from this tour will be donated to WaterAid, an international NGO founded in 1981 and dedicated to reducing poverty by improving access to safe water, sanitation, and hygiene education. Working in 17 of the world's poorest countries, WaterAid and its partners have already helped over 10 million people gain access to water and sanitation and is committed to helping to reduce by half the proportion of people living without these basic necessities of life by 2015.
Fiction Plane, featuring Sting's son on bass, will be opening various dates: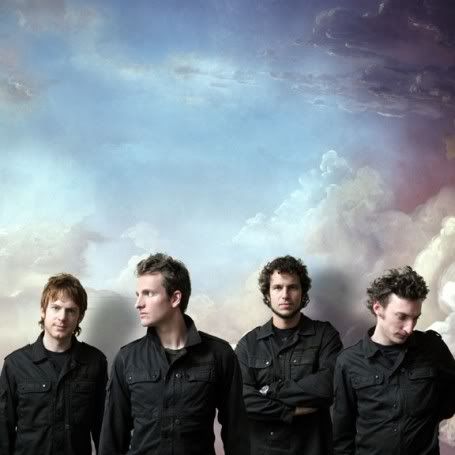 Special guest Fiction Plane will join The Police for the North American portion of the tour. Known for their high-energy live shows, this dynamic rock trio will be releasing their 2nd full length album in May. Fiction Plane are: Joe Sumner (Bass); Seton Daunt (Guitar); Pete Wilhoit (Drums). Additional support artists will be announced in the coming weeks.
It is a really exciting time to be a fan of The Police. I was really happy with the band's performance of Roxanne last night at Grammys aside from the weird backing vocal track they used. When I saw Sting play a few songs on lute during Studio 60 I thought to myself "this is about as far from rock and roll as Sting can get." At that moment I felt for the first time like The Police's return would happen. Sting has accomplished so much during his solo career, but he needed to get as far away from rock as possible before rejoining the band that gave him his initial success.
Game on…