Last week I kicked off a two-part look at the best covers buried amongst the two million videos on YouTube. So let's finish that up this week — kindly turn your attention to this batch of 10 more outrageous covers…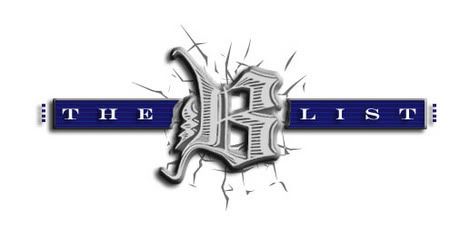 1. This funny vid of Kermit The Frog covering the Talking Heads' Once In A Lifetime could be the coolest thing I've found in my search for deep covers. I love Kermie in the big suit: He's got David Byrne's moves down. Same as it never was.
[youtube]-jbya4kxC6E[/youtube]
2. One of the most covered songs to come out of the Grunge period is Soundgarden's Black Hole Sun. A wide variety of artists from Cibo Matto to Paul Anka to Alanis Morrisette have covered the ballad from 1994's Superunknown. The latest artist to cover Black Hole Sun is Mr. "Comes Alive" himself, Peter Frampton.
Frampton recently came out with an instrumental album called Fingerprints. The only cover on the album is Black Hole Sun, which is performed with Soundgarden's drummer Matt Cameron and his current Pearl Jam bandmate Mike McCready. Petey plays the melody of the song using his signature effect, the talkbox. That's sooooooooo Frampton.
[youtube]DZGkRtr3Yxg[/youtube]
3. Speaking of the grunge period, two of the genre's finest bands, Pearl Jam and Mudhoney, combined forces to cover the MC5's Kick Out The Jams. Even though no one had come up with the phrase 'grunge' in the late '60s when the album was released, the MC5's sound is exactly what I think of when someone uses that word to describe music. Pearl Jam agrees, often covering the tune, including this version with Mudhoney's Mark Arm and Steve Turner from Sao Paulo, Brazil:
[youtube]6Kz8Viy5d3w[/youtube]
4. After Ace posted a clip of Richard Thompson playing 1952 Vincent Black Lightning I was intrigued and learned more about Thompson. Check out this cool clip of Richard Thompson covering The Who's Substitute:
[youtube]2hHiRPPxsS0[/youtube]
5. I'm not a big fan of OAR. But their cover of Led Zep's Fool In The Rain with Robert Randolph and the Family Band is pretty fuckin' cool:
[youtube]L-Daf2lzxj0[/youtube]
6. In December I finally got to see Los Lobos in Chicago. One of the best parts of Los Lobos' set opening for Umphrey's McGee was their cover of Sublime's Pawn Shop. Thanks to the wonder that is YouTube, everyone can check out a proshot video of Pawn Shop from Look At All The Love We Found: A Tribute to Sublime.
[youtube]MvB2Lte1DJU[/youtube]
7. Warren Haynes enjoys playing covers almost as much as he enjoys good ol' Carolina barbecue. This video features Gov't Mule playing On Your Way Down with Sonny Landreth and Mike Gordon at The Deepest End concert in 2003.
[youtube]JqE6ghPucxU[/youtube]
8. The Raconteurs opened a few gigs for The Who on their European Tour. At one of the gigs, Jack White and the band paid a visit to Pete Townshend's girlfriend's (Rachel Fuller) trailer for a segment of the In The Attic podcast series.
Pete and the boys discuss music for a while before Fuller asks The Raconteurs to play a song for the audience. White willingly obliges asking Townshend to show him how he plays The Seeker.
[youtube]egfRZaKVx0M[/youtube]
9. In 1995 Blind Melon covered On The Tiles for the Led Zeppelin tribute album Encomium. Thankfully for us, the band videotaped the recording process: "I went from seeing the Bee Gees to buying Led Zeppelin III." This video was included as a bonus feature on the Woodstock '94 DVD.
[youtube]1TKXnyEv5DU[/youtube]
10. I hate when a tragic event or someone's death acts as an excuse for the best musicians in the world to get together. Can't they just jam for our pleasure to celebrate a birthday or something instead of global warming or famine or George Harrison's death? In case you missed it, a dream team of musicians and comedians got together to pay tribute to Harrison at a Concert For George.
The night had many once-in-a-lifetime moments, including Paul McCartney singing All Things Must Pass, Monty Python performing a few classic skits, and a rollocking While My Guitar Gently Weeps. Tom Petty even got in on the act, performing Taxman with the Heartbreakers. Check that out:
[youtube]rrlWRKUrLBc[/youtube]
We've now thrown 20 videos your way over the past two weeks. Which clip was your fave? That's all we ask, drop us a line…