1. We've been updating our Grousing The Aisles: Langeradownloads post frequently since its intial publication yesterday, and we're up to recordings for 16 bands. If you're looking for Langerado downloads, that's your place to be. We'll continue to add to that list as more come in…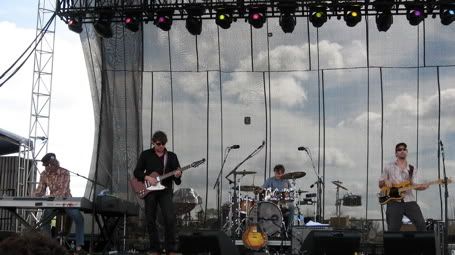 2. My favorite touring band is at it again with another video webcast: Tea Leaf Green has been great about making some of its shows available either through a live video or audio webcast, and tonight's show at the Pourhouse in Charleston will be the latest chance to dance along with the crowd in attendance in real time. You'll need QuickTime to watch it, and the camera runs 16 to 19 frames per second. I don't know what that means, but maybe you do.
Chalk holds in the NCAA Tournament…enjoy tonight's games. I mean, if you're into sports, ya stinkin' dirty hippies. Get a job.