Big Audio Dynamite II 10/29/95 (FLAC, 320KBPS MP3):
After Mick Jones left The Clash he wanted to start a project that was completely different. So Jones put together an outfit called Big Audio Dynamite that took The Clash's genre-bending style to the next level. B.A.D.'s music was one of the pioneering forces in fusing rock, dance music, and hip-hop together.
In 1991, Jones changed up the lineup a bit (giving more of a rock edge to the band) and released The Globe under the moniker B.A.D. II. Songs like Rush and Kool-Aid were ragin' rockers that a band like the Disco Biscuits would be proud of.
This week I came across a B.A.D. II bootleg from Las Vegas 1995. Jones and Company play all the hits from throughout both B.A.D. and B.A.D. II's career, including a knockout version of E=mc2. The quality of both the recording and performance is killer, so make sure to hop on that this afternoon.
Apollo Sunshine 03/10/07 DAUD (FLAC, MP3, STREAM):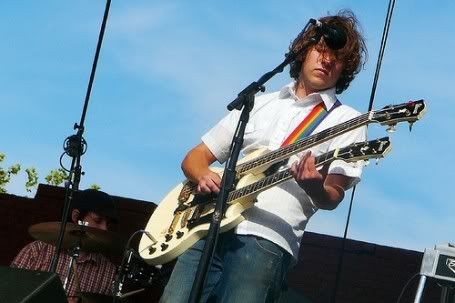 I had a really hard time describing the music of Apollo Sunshine to people who missed theband's incredible set at Langerado. Early Doobies meets Black Sabbath? The Strokes if they had spent three years in jail? Whatever description you want to use, all that matters is that Rock and Roll is back. Apollo Sunshine is a return to when crazed rockstars ruled the Earth. The Boston band's Langerado set was full of energy, keeping the small crowd buzzing throughout.
The Langerado set was the first time I had heard their music at all, and it was right up my alley. The band jammed out some psychedelic grooves better than many of the bands that are known for improvisation. You can tell a band is really clicking when all of the members have their eyes closed as they lay down explosive jams.
As a gear-nut, something that took me by complete surprise was guitarist Sam Cohen's use of a double neck guitar. This was no ordinary double neck guitar — this badboy features one guitar and one bass guitar. Craisins, my friends. All of their gear was vintage, and one of the cooler aspects of Apollo Sunshine's music is that all the band members play multiple instruments, and they play them well. Jesse Gallagher started off on a feedbacking bass and moved around to drums, guitar, and a synthesizer before the set was finished. Cohen effortlessly would switch from bass to guitar, and he too even wound up bashing the drums.
Check out this recording, but more importantly check out these guys in concert. Listening to the band's albums didn't prepare me at all for the dynamic live show. I'm totally on board with these guys and can't wait to see them again.
Ryan Montbleau Band 12/30/06 SBD (FLAC, MP3, STREAM):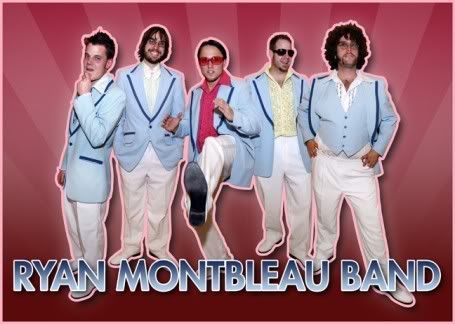 The Ryan Montbleau Band spent nearly all of 2006 on the road, so it's no surprise the band was running like a well-oiled machine for its penultimate show of the year. Guitar player and principal songwriter Ryan Montbleau leads his band through a mix of songs from One Fine Color, some new material, and a few covers at this show from Albany's Red Square.
Montbleau is a fine acoustic guitar player who can also rip it up on electric. The show begins with Ryan on electric, trading licks with viola player Larry Scudder and keyboard wiz Jason Cohen during A Way With Women and One Fine Color. Montbleau's electric skills also shine through on the band's kickass cover of They Love Each Other. Other highlights from this include Ryan's acoustic work on a pair of solo tunes that opened the second set and the originals Shuffling Paper and Grain of Sand.
I've heard a few audience recordings of Ryan's band that left me a little cold due to a poor mix and audio dynamics. In promoting itself, the RMB has released a number of official "bleaulegs," mixing high quality audience mics with the soundboard source. Good move, as the quality and mix of this Albany "bleauleg" is DAF. After a rare few weeks off, the Ryan Montbleau Band is hitting the road again this week.
What are you listening to this week? Let us know by leaving a comment below.