This five-person band from Philly is one the perfect example of the emerging "post-jam" scene [ed. note: HT does not endorse using the "post-jam" moniker, but we're too lazy to actually edit correctly]. Dr. Dog certainly doesn't jam in the traditional sense, but they definitely rock in every way. I can only sum up their sound as a mix between Beatles-influenced indie rock and dirty southern rock-and-roll.
And although Thursday marked the fifth time I had seem them, it was only the first time I had seen them as a headliner. I was perhaps most impressed by their very loyal fan base: The ballroom filled itself with countless yucksters yelling all sorts of inside Philly jokes at the band. I thought at one point someone would hurl a cheesesteak or a battery at the band (alas, was not to be).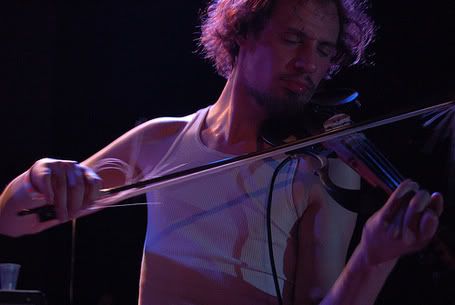 As you can see above, the band featured a four-person horn section and three-piece string section throughout its 90-minute set.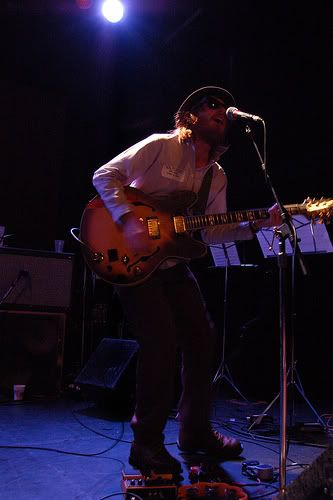 But as much as the music, part of the fun of Dr.Dog is watching the band perform. They sort of move around in a weird stomping pattern, which I've began referring to as the "dog stomp." And on this night, the band proved that they indeed have the stage presence to rock a large crowd and melt a few faces.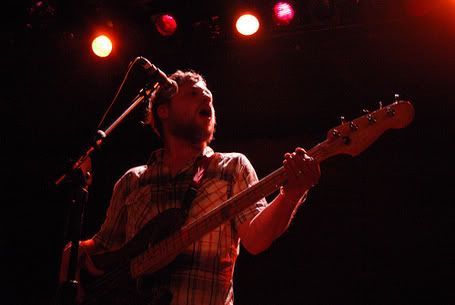 And here's a close-up shot from the O'Death opener: