The TLG buzz ended just about the time the Neville Brothers came out and opened with a smokin' Fire on the Bayou. There is no doubt they stole the show, stole the festival. The band included about eight musicians, including the four Nevilles themselves, Art, Aaron, Cyril, and Ivan.
They blended Meters tunes with Motown tunes and some straight-up Nawlins Dumpstaphunk throughout the set. The highlight of their performance for me was what seemed like a fifteen-minute Chameleon. Despite their advancing ages, these brothers played for almost two hours, and by the time they walked off the stage, everyone knew there was no way they could possibly be topped by Bob Weir and RatDog, and I say that as a big Bobby fan.
[youtube]dZw4T4sQLMI[/youtube]
Video courtesy of our good friend Pete at Ickmusic
Everyone was right. Bob and the RatDog gang played well, but they couldn't top the Nevilles (nor TLG for that matter). And maybe I'm a purist, but Bobby mangled the words to New Minglewood Blues so bad I almost started to cry.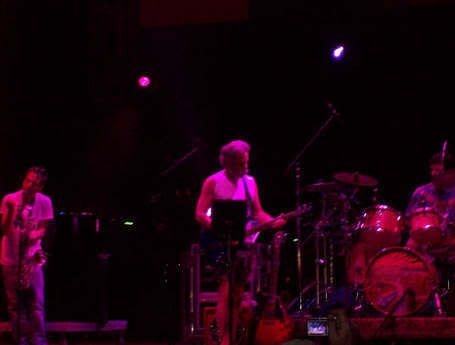 He did, however, manage to work in a "Phoenix phillies start lookin' good" line into Minglewood, which was nice because it was a clear indication that Bob knew what city he was in. Seriously, I love the guy, but for a 60-year-old, he looks like he could die any minute. At least he's still rockin' the short shorts and the bare feet….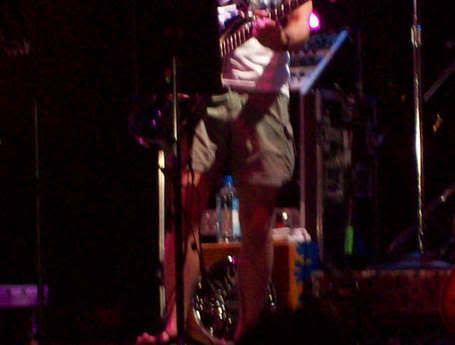 RatDog played a pretty good set, including A Hard Rain's Gonna Fall, Friend of the Devil, Milestones, my pal Ace's favorite, Standing on the Moon, as well as two Beatles songs, Tomorrow Never Knows and Come Together. Bob also changed guitars at least once every song, sometimes twice, which defied all logic: why, Bob, why?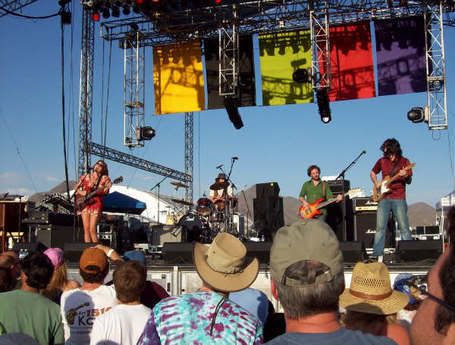 This wasn't as confusing as Grace Potter's guitarist from her Nocturnals band, a man that on more than one occasion put a slide on his finger but didn't use it. I'm not down on all the Internet lingo, but "WTF," man?!
Oh yeah, I almost forgot to mention that Grace Potter and the Nocturnals played in between Tea Leaf Green and the Neville Brothers. All I can say is that I want to fuck her and her talent really bad — yeah, that's pretty much my review of her set. I came away extremely impressed by her, but is it possible for a heterosexual male to leave her show and not feel that impulse? I mean, look at this:
And one more, at the organ:
Since I'm out of text at this point, let's just look at some more photos quietly:
More from the festival grounds, a great place to spend a weekend: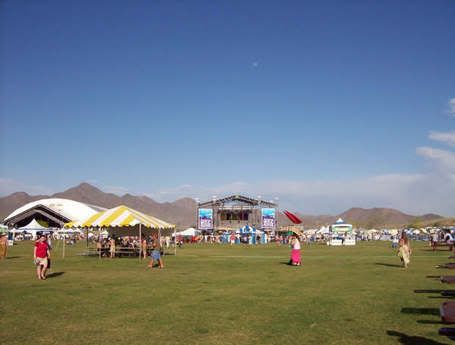 My second time seeing Tea Leaf Green, and there will surely be a third: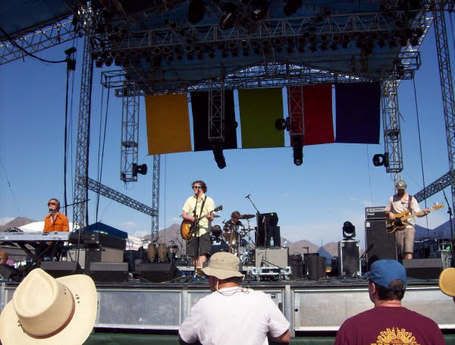 Ben and Josh duel it up on stage: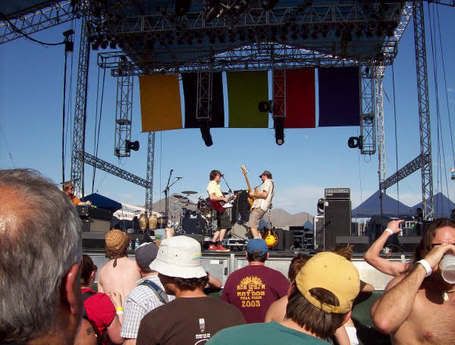 Josh Clark is the key to this band…when he rips it up, the people, they like it: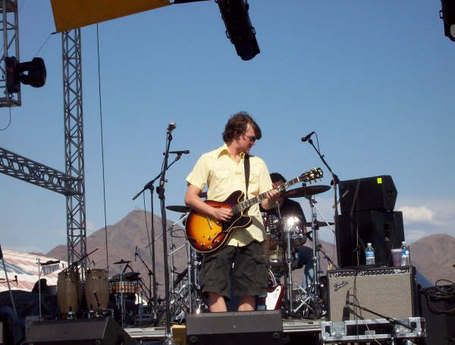 On my way home from a solid day of music in the mountains:
I dreaded moving from New York's music scene out to the general blandness of Arizona culture, but days like this make it all worthwhile…