…And we'll continue with the I Need More Love > Wanna Be Startin' Somethin' > I Need More Love that followed the opener.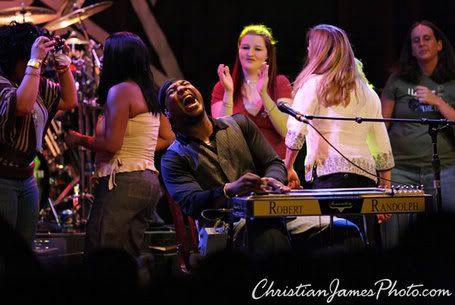 That led into a hot improv jam, which begot People Get Ready.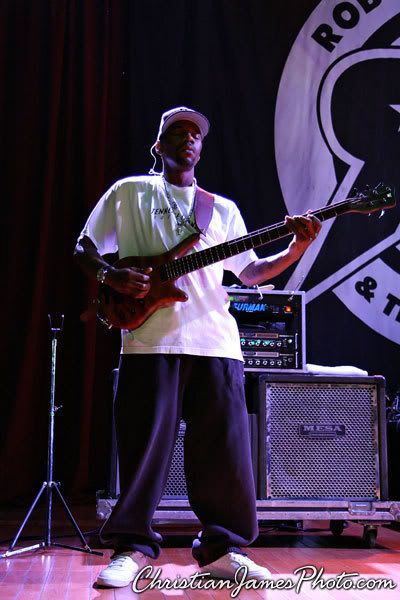 Randolph's a man of the lord, and it's fitting that Jesus Is Just Alright showed up somewhere in the show. When it came time for the RR favorite Shake Your Hips, lots of people shook their hips:
According to Chris, "They also had a new guitarist that night, Cousin Joey, aka Joey Williams. I'm not sure if he's in the band officially or if their just testing the waters, but he sounded good on guitar and contributed to the vocals." He sang the People Get Ready above, but also played well throughout the whole show.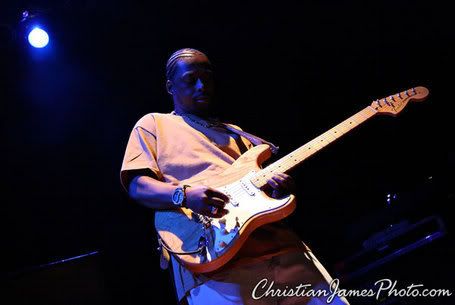 A tune about the chick from Cheers, Diane, followed Shake Your Hips: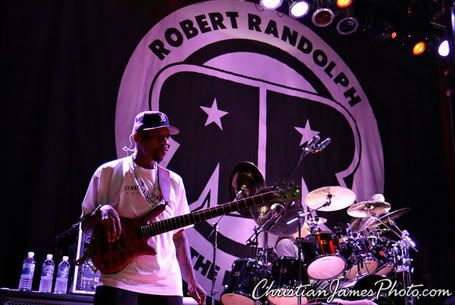 Seeing Feel Good Jam on a setlist makes me love Randolph that much more, because you can just picture him with that goofy grin getting off on everyone getting off:
Next up, Cribs Keyboard Solo. Sounds neat-o.
That evolved nicely into the great version of Homecoming that ensued…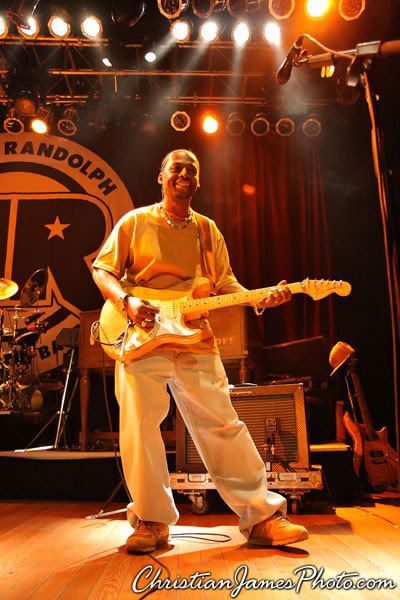 The band closed the show with Deliver Me before retuning for an extended three-song encore.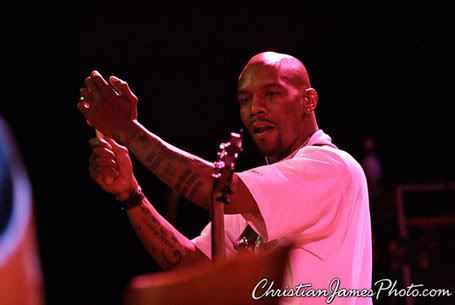 With the second weekend of JazzFest goin' down, it seemed only fitting that RR broke out When the Saints Gow Marchin' In for the Cleveland crowd…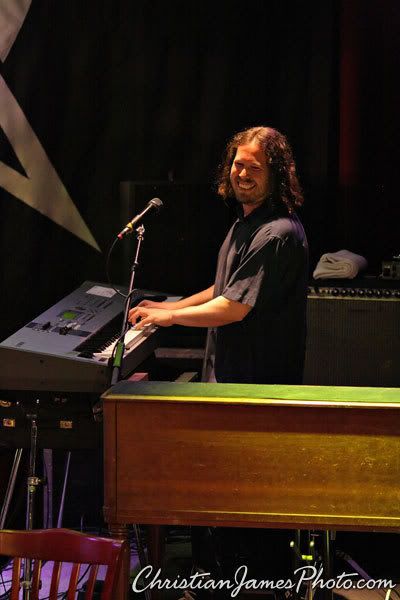 Ain't Nothing Wrong With That filled the second tune of the encore.
I don't know what's goin' on with these chicks…nice glasses, though.
And Zeppelin's Good Times Bad Times concluded the show, shipping the crowd into a frenzy and unleashing them onto the mean streets of Cleveland.