Soul music legends including Issac Hayes, Booker T and the MGs and Mavis Staples are celebrating the 50th anniversary of the Stax record label tonight in Memphis. We're not sure why, but tickets are still available for the show, which takes place at the legendary Orpheum Theater. Proceeds from the show will benefit the Stax Museum of American Soul Music, the world's only soul music museum, located at the site of the old Stax headquarters on Memphis' historic McLemore Avenue.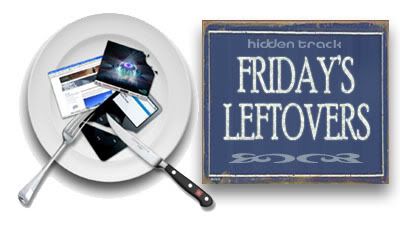 Otherwise, you can always count on the 'net to provide many diversions:
Have a great weekend, and join me in a round of singing Happy Birthday to HT's fearless leader Ace Cowboy!