Another gorgeous weekend's in the works, a blast of breezy sunshine pushing out the stormclouds that threatened our Friday post-work jaunt to South Street Seaport for a date with Sam Champion (and, for others, Ra Ra Riot).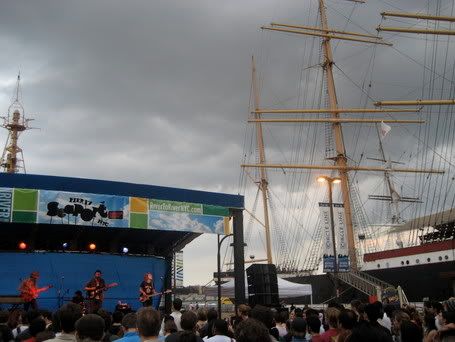 The coolest venue in the city played host to one of the coolest bands in the area, and when you're staring at tall ships and big buildings and painted skies and Pizzeria Uno, you know you've just the kicked the weekend off right. Now let's all hit reverse and check out a sample of The Week That Was here at Hidden Track:
And now it's time for sustenance…dinner's gettin' chilly, sirs and madams.