The pyrotechnics this Fourth of July week come courtesy of Mr. Warren Haynes as he, like America, conquers the British [songbook].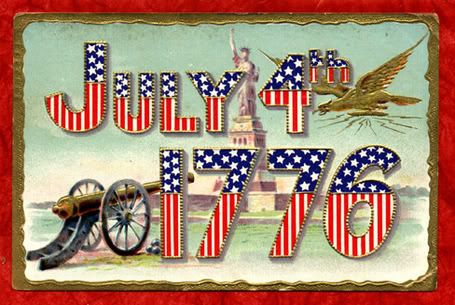 Elton John's Madman Across the Water comes from The Dead's 2004 summer tour, which unfortunately was overshadowed by Phish's demise (but the tour is filled with so many highlights that I'll return to it soon enough). This is a great, weighty version — check out Warren's off mic growl mid-song. The slinky, funky Politician is from my all time favorite Warren show, 2/2/05 at the Bowery Ballroom here in NYC, with Matt Abts, Dave Schools and John Medeski, and the now classic pairing of She Said, She Said > Tomorrow Never Knows is from the New Year's Eve run in 2006 at the Beacon. There's some amazing interplay just before the latter tune explodes, Warren chasing Andy, Matt mirroring Warren.
The recent, guest-laden Bonnaroo Mule set provides a scorching Since I've Been Loving You with John Paul Jones on bass, followed by a stunning, long form rendition of Low Spark of High Heeled Boys from the Phil Lesh Quintet's inaugural run in 2000. The patch from minute 11 to minute 16 is simply unreal, the band doing what it did best, but doing it 10 times better. As a bonus, this week's Stormy Monday closes with Warren sitting in with Phil and Friends at Vegoose in 2005, Jimmy Herring's final shows, for a taste of the Beatles.