HT Contributor Eliot Glazer has tremendously terrible taste in music. But he's an adroit wordsmith, and he's gonna try to convince us that the bad is really good.
Way before Sex and the City, Natalie Cole turned Bruce Springsteen's Pink Cadillac into a girly ode to naiveté, a song about which Carrie Bradshaw might ask (while spread out on her bed, stomach toward the earth and legs kicking in the air), "Will a woman lift up her hood for a guy with a nice ride?"
Frankly, Carrie, even Natalie may not know the answer. But she did pull off one hell of a cover for her 1987 album, Everlasting, and by "one hell" I mean "a terribly cheesed-up record that I can't help but adore."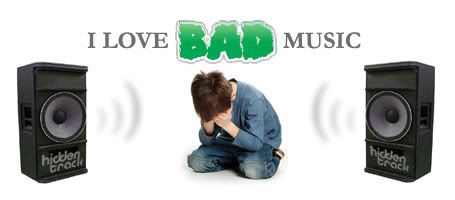 I still remember listening to the song as a kid, turning it up on the boombox at a backyard barbeque so that I could hear it while swimming and playing volleyball. Perhaps it was because the chorus was quite easy to visualize in all its "literal-ness":
I love you for your Pink Cadillac, crushed velvet seats / Riding in the back, oozing down the street / Waving to the girls, peeling out of sight / spending all my money on a Saturday night
So, let's see, our protagonist rides in a Pink Cadillac with crushed velvet seats as she shows off the car and its handsome, wealthy driver to her girlfriends in between blowing hard cash? Duly noted. In Pink Cadillac, the aural ornaments reminiscent of Control-era Jam & Lewis mark the song as a guilt-ridden joyride down a road of cartoonishly brash pop radio of 1987. Natalie's voice — doubled, tripled, and quadrupled against a slew of Max Headroom-ready synths and faux electric guitar licks — does, however, truly hold its own. It's when she purrs and growls on lines like "Baby, it ain't your money, 'cuz I've got plenty of that" that one becomes enlightened by the "feisty and fabulous" single-girl shiz.
But, seriously, if a fight broke out between Carrie Bradshaw and Natalie Cole in "Pink Cadillac," even Sarah Jessica Parker's horseface would get flattened like a pancake after being mowed down by a caddy (perhaps with Mr. Big at the wheel). Single girls unite! Slip on those Uggs and jump in!