The indie music scene is very much about mislabeled, misguided irony. But more so than just the catchy T-shirts, there's genuine irony in the fact that indie bands are blowing jambands out of the fucking water when it comes to sheer innovation and reaching out to their audiences. Indie bands have picked up the very qualities that made improvisational rock outfits so beloved by their fans, and they're using those skills as well as ever to dominate the current live music scene.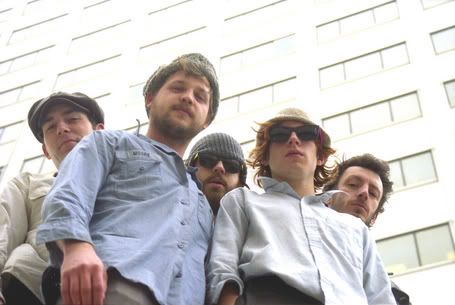 Dr. Dog is no exception. And now comes word that the cheesesteak quintet has begun streaming previously unreleased tracks on its brand new website. Two songs have already hit the site, and they're rock solid. Here's the skinny:
Dr. Dog will make available ten unreleased tracks beginning July 2nd on their new website, http://weallbelong.net/. Offered for streaming only, the Philadelphia five-piece will release one song every Monday. Each song, free of  fees, will be hand selected by the band from a vault of material that has been recorded at various times in the last five years or so.
Such a move isn't unique to Dr. Dog, or the indie scene for that matter, but it is a surefire way to get your material and name out there. As radio skews more hip hop and mainstream pop, it's important for bands to showcase their songs in any new avenue they can find (see: Wilco and VW). And if it means digging out archived tracks that stand the test of time for free and mass release, well, that's just all reward and no risk. That's a win-win. That's how you make and keep fans.
Previously on Hidden Track: Dr. Dog at the Bowery
Dr. Dog will perform their current single "The Girl" on  The Late Late Show with Craig Ferguson this Friday, July 13th.