SB: You recently gave up your day job as a biomedical engineer to focus on Girl Talk. Did your boss(es) know about the double life you were living? How has the transition to full-time electronic musician gone?
GG: No, they were completely unaware of my Girl Talk life. I played about 100 non-local shows last year while holding down 40 hours a week with 12 vacation days. The no-work summer has been great. I haven't shaved in about a month, and I go swimming whenever I feel like it.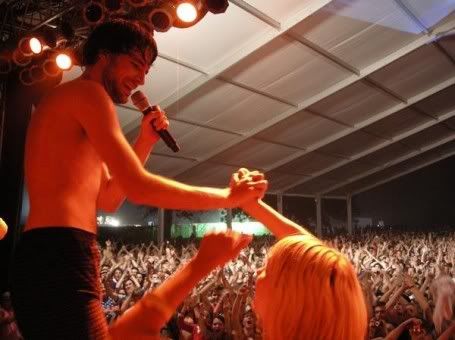 Photo by Charles Harrison
SB: Over the past year you've gotten to meet many of the artists you've sampled. Any notable interactions?
GG: I played an MTV Music Awards afterparty, and they hooked my friends and I up with a VIP room. It was overlooking the entire party. It was pretty late, and the booze was free, so all of my friends were out of their minds. My one buddy threw a cup with some water out of the window. No one saw him do it though, and he just kept to himself. A few minutes later, Lloyd Banks of G-Unit came into our room with a 30-person entourage, threatening to kick some ass if we didn't tell him threw the drink. Other than the guy who did it, no one actually knew what he was talking it. It got really confusing, and since it was technically my room, security kicked Lloyd Banks out. A few seconds later, my one friend starting barfing, so they kicked all of us out as well. I tried to talk to Lloyd Banks on the floor of the party, but security wasn't having it.
SB: When can we expect a follow-up to Night Ripper?
GG: I'm working on it right now. I'm hoping to be done by the end of the year.
SB: Recently you had an interesting experience opening for Widespread Panic in Boston. On your blog you said that you weren't familiar with their music and the jamscene in general. What were your impressions of the scene? Did you stick around after they ended your set?
GG: Yeah, I stuck around for the whole show. I enjoyed myself. I'm ready to get into any type of music. I hate genre constraints and musical stereotypes. If I don't know about something musically or am not particularly into it, I like to explore that world until I understand what it's all about. I've had some amazing times at some jam-related events this year, especially at Bonnaroo. More so than at some other fests I've been to this year, everyone was ready to party. No one was trying too hard to look cool, everyone was just having fun.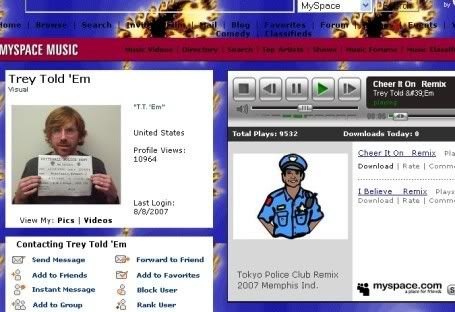 SB: Finally, we gotta ask…. is Trey Told 'Em named after Trey Anastasio?
GG: It's named after the group Trey Songz.
Thanks to Gregg for taking the time to speak with us. Camp Bisco three-day passes, which include parking and camping, are available for $145 at campbisco.net. There are plenty of other activities planned besides the music including a color war for the adults and Mulberry's Dreamland for the kiddies.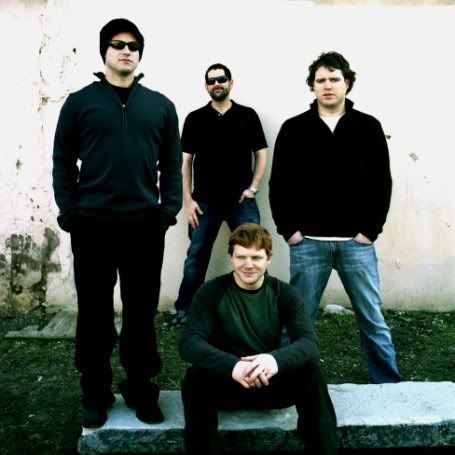 photo: C. Taylor Crothers
The full schedule for Camp Bisco VI: