Grateful Dead 2/12/1970 SBD [FLAC, MP3]: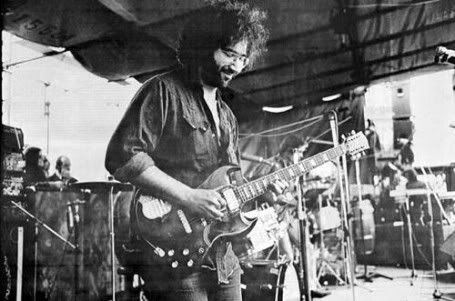 I decided to download a "new to me" Grateful Dead show to honor Jerry on the anniversary of his death. I picked 2/12/1970 [early], because the notes attached to the recording by engineer Jay Serafin intrigued me. Check them out:
There's been a LOT of controversy over whether this show actually happened; whether it was actually an "early show" at The Fillmore during this run, whether Ungano's actually was an actual club, etc. Let me give you the "arguments" about this show:

Dick Lavatla said that there WERE early shows at the Fillmore East during this run (02-11-70 through 02-14-70)…

Dick can't say anything, as he's deceased…

Bear says that Dick is being untruthful (right on Bear's own site), and that NO Fillmore East shows during this run had and "early shows"…

The Village Voice (newspaper for New York) ran an advertisement for this show, as well as a review of it…

Bear says "This show did not happen", simply because he didn't run the board or record it…

DeadBase has this show listed as "Ungano's Night Club"…

Bear says "(Bill) Graham wouldn't have allowed this show to take place"; Bill G. is no longer around to say this is a fact or a falsehood…

There is no other show with the songs played in the order that these were played this show…

My Marin County Source has shown me pictures, taken in the Vault, of the 3 boxes which contain the original and the safety reels for this show…
I don't care where this show took place, but some of the jams are RIDICULOUS. Check out the improv towards the end of Not Fade Away for an example of why Bob Weir rules.
Creedence Clearwater Revival 07-04-1971 SBD [FLAC]
Creedence Clearwater Revival in 1971 played a set of some of the best songs ever written, all as part of the final week of the Fillmore West. John Fogerty is in fine voice throughout the hour-long performance, and the mix on this soundboard recording is superb.
My favorite part of the show is the opening segment of Born on the Bayou and Green River. Fogerty almost screams the lyrics of each of those classic tunes. Other highlights include Proud Mary, Bad Moon Rising and Lodi. It's really too bad these guys didn't stay together longer, but at least we have a great soundboard to transport us back in time.
Allstar Garage Band Jam 10/18/1996 PRO-SHOT [DVD]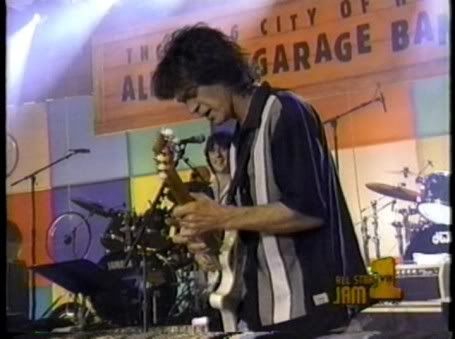 Did you know that Steve Winwood and Eddie Van Halen played in a band together? How about John Mellencamp and Don Henley? All of those players and a gaggle of other HOFers combined forces in 1996 for a tribute to the City of Hope. The concert was hosted by Paul Shaffer and features this out of control lineup:
Don Henley, Steve Winwood, Bryan Adams, Sheryl Crow, Melissa Etheridge, John Mellencamp, Eddie Van Halen, Me'shell Ndegeocello, Bobby Keys, Tony Rich, Richie Sambora, Jim Price, Narada Michael Walden, and Max Weinberg
The footage of this All Star Garage Band was shown a few months later on VH-1, and it's finally starting to make the rounds on the torrent sites. Some of the once-in-a-lifetime performances include Henley singing In The Midnight Hour, Winwood singing Shotgun and John Mellencamp singing Gloria. It doesn't get much more epic than this DVD.
As always thanks to the tapers and collectors who provide these shows for us. Have you downloaded any live shows of note lately? Let us know by leaving a comment below…