He's baaaack: Former 70 Volt Parade lead singer Trey Anastasio tonight made his first public appearance since…since, well, falling off the face of the Earth.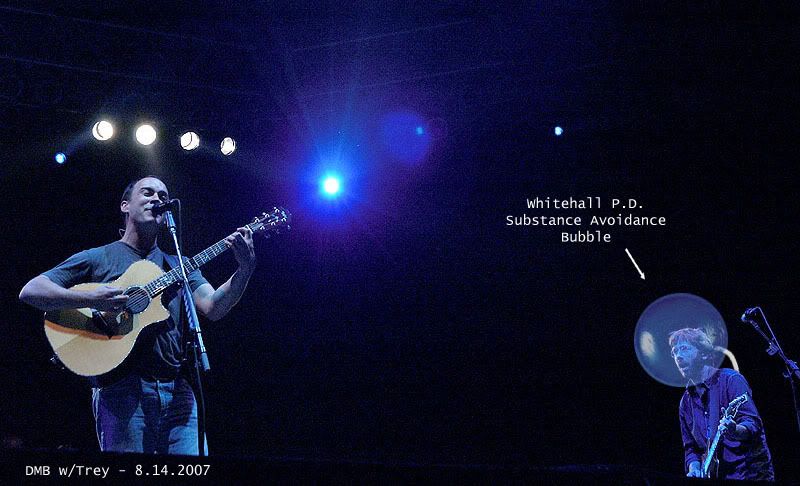 Big Red ended his five-month hiatus from the stage by joining Dave Matthews Band for Lie In Our Graves at the Saratoga Performing Arts Center. Not coincidentally, the former Phish guitarist is currently living in Saratoga Springs, presumably as part of his double secret probation.
But the question remains: Will we see Trey grace the stage again in 2007?