The Lebowski boys were throwing a party, and everyone was getting loose as the boat circled the Statue of Liberty. Setteducato at one point even advised the crowd, "Everyone needs to drink a lot, because we get a lot better as you get drunker."
Towards the end of the first set GUTML delivered a rousing rendition of ZZ Top's Cheap Sunglasses in which friends of band gave out the cheapest sunglasses they could find to everyone in the crowd. I may not have gotten a ticket stub from this show, but I'll always have to my star-shaped sunglasses. No long, fake beards, though.
GUTML followed up Cheap Sunglasses with a tune I was completely unfamiliar with — but it was awesome. During the setbreak I found out it was Hocus Pocus by Focus. I'm such a newb. Regardless, the heavy instrumental cooked with the band nailing all of the interludes perfectly. The set ended with drummer Tim Alworth providing vocals for a ragged cover of Cake's Stickshifts & Safetybelts.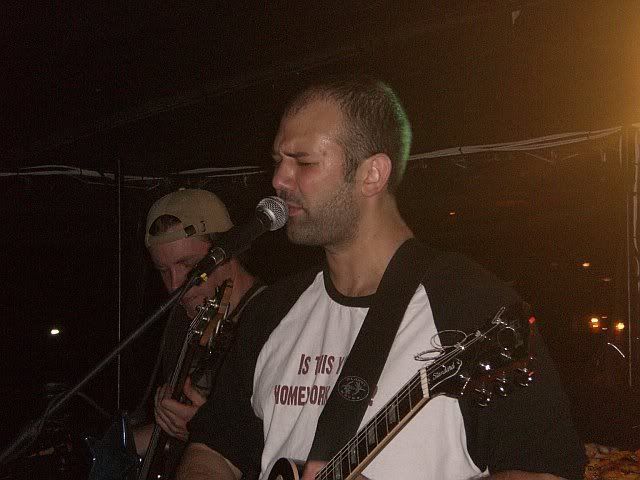 The second set started off with a dream pairing of Phish's Mike's Song and Derek & the Dominos Got to Get Better In A Little While. To be fair the vocals were a little hurtin', but the music was dead fucking on. GUTML's lone original Anybody Got Any Papers? got everyone dancing to the tune's funky beat. I thought Anybody Got Any Papers? was one of the highlights of the show, proving that these guys don't need to rely solely on covers to get a crowd moving. In the middle of their original GUTML, threw down the gauntlet and raised the intensity level by busting out Van Halen's Everybody Wants Some. The boat was rockin' so hard during Setteducato's solo that I thought the ship was gonna sink. GUTML ended the set with a couple of jamband classics: Widespread Panic's Makes Sense to Me and Phish's Harry Hood.
Now I must admit, I was a little taken aback when the band started playing Harry Hood. That is probably my favorite tune, and it requires incredible agility to play correctly. The last version of the tune I heard was at Phish's disastrous Coventry Festival when I walked out to the most botched version of the tune ever played. GUTML earned huge points in my book by getting through the composed sections with out any noticeable flubs, then nailing the jam at the end. It was nice to see that I could indeed "feel good."
In what seemed like an hour but was really three, the boat returned to 23rd Street, and the band was informed they only had five minutes left. GUTML ended the night by playing the beginning of Carini before all of the sudden segueing into the end of Godzilla. A terrific way to end a monstrous night of music on the high seas.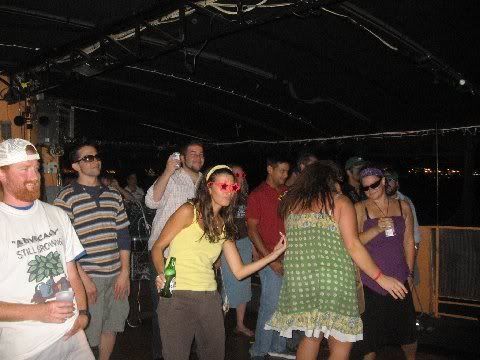 Thanks to Kelly Fernandez for the photos
Give Us The Money Lebowski
August 29th, 2007
Half Moon – Rocks Off Boat Cruise
New York, NY
Set 1: Rock n' Roll > 2001 > Godzilla, Cheap Sunglasses > Hocus Pocus, Stickshifts & Safetybelts
Set 2: Mike's Song > Got To Get Better In A Little While > Anybody Want Any Papers > Everybody Wants Some > Anybody Got Any Papers > Makes Sense To Me, Harry Hood
Encore: Carini(fakeout) > Godzilla