The understated Chris Wood sang lead on The Train Song, a clever little ditty about, well, train sets and their owners. In the dozens of times I've seen MMW throughout my life, I think this may have been the first time I've ever heard vocals. And even though I've seen Chris sing before as part of The Wood Brothers, I couldn't help but think this band could benefit from the occasional opening of the mouth. He's actually got a pretty damn good voice.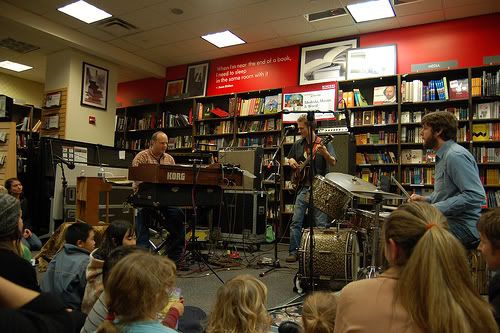 A couple of these girls up front stood and danced wildly in front of Billy Martin for much of the set, leading me to be thankful there was no backstage area.
Medeski freakin' loves that melodica…he likes to break that out more and more these days, and not even just for kids' tunes. I dig it because it looks ridiculous, but it really is an excellent weapon for his key-related arsenal.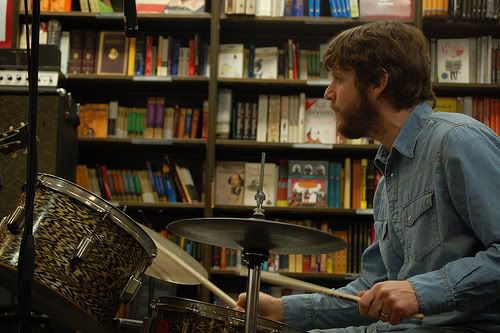 The highlight of the quick show was "Where's the Music," a truly funky start-stop number that required the crowd to yell out the song's title on several occasions — I'm not sure what differentiated that song from being a MMW tune for grown-ups, but it was fun to listen to either way.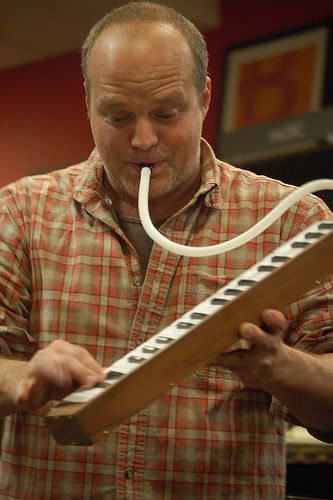 I'm definitely picking up a copy for my darling little nephew, and I can't wait to buy my copies of King Crimson for Kids and E.L.O. Junior next Christmas.