RAQ came back rearing for the second set, opening up with a Walking in Circles and then City Funk from their Ton These album. The group's dedicated following was eager to be heard, loudly responding to the loops of hey-o that were thrown at them. It seemed that they were ready no matter what twists the band took, proving the fans an integral part of the show.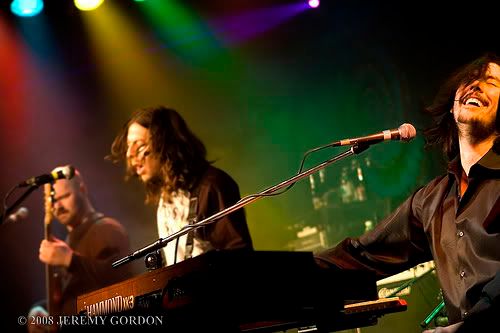 The transitions in the second set kept everyone guessing as RAQ seamlessly moved though Hitchhiker > Reason > Hitchhiker. They continued to add multiple layers with the sound effects, entrancing fans with spacey jams that were almost haunting at times. Throughout the night the band never gave the crowd a minute to catch their breath, leaving the entire room eager for Night Two.
The boys made sure to save something for Saturday night when they returned to play for the packed house. After opener Natural Breakdown's set, RAQ was back out in full force, pounding away on the keys and playing hard throughout the night to the calls and cheers of the crowd. They showed off an electrifying variety of sounds by playing another night full of originals. By the time everyone said good night the smiles on the faces were telling, for RAQ is keyed up for a year of throwing down hard.
1/25/08 Setlist
Set I
Lembo, Brother From Another Mother, One Of These Days, Hannah Can ->
Don't Let Go, CHUCK*, Weakling, Bag It Out, Otis Spode ->Wax
Set II
Walking In Circles, City Funk, Boom, One Eyed Jack, Michetti NYE Loop ->
Ventriloquist -> Quick & Painless -> Hitchhiker ->Reason ->Hitchhiker ->Quick & Painless
E: Said And Done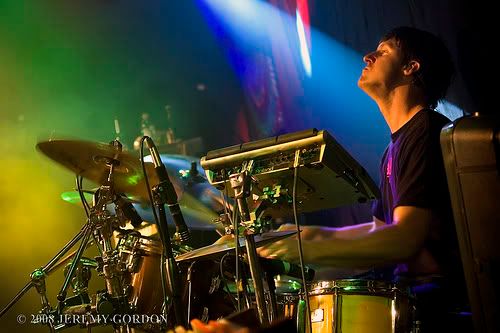 1/26/08 Setlist
Set I
Gabvonie, Tumblin Down, Moxey, Late Night > Shirley > Cafe > Forget me Not > Japan > Late Night, Silhouette, Comin Home, Beauregard
Set II
Confuzor, 15 Shakes, Donkey Show, Sucked up the Chutz > Nasty > Rattlesnake > Nasty
Premium, Back to the Head > Bootch Magoo
E: Bob's Your Uncle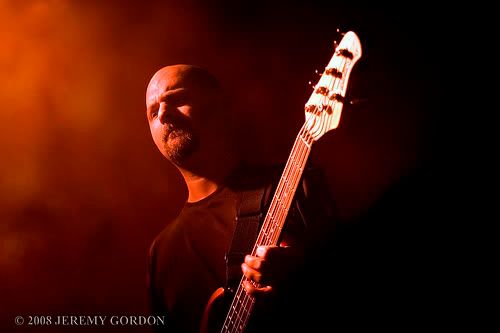 So, anyone hit this show? Got any thoughts you'd like to share with the class?