I'm not gonna sit here and tell you The Special is the second coming of Bitches Brew, but I have no qualms declaring it the best new jazz album in years.
The left coast-based Mitch Marcus Quintet produced a seven-song odyssey that defies genres and busts through labels; the end result is a spectacular album of innovative, envelope-pushing jazz that features epic long-form narratives and overly competent and confident playing from each of the five musicians.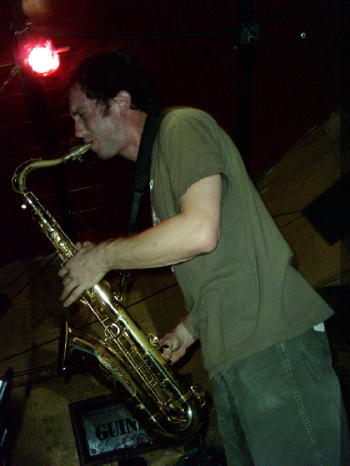 Fans of the Groove may be a little disappointed by some of the tracks, but this ain't about rockin' the fuck out. The MMQ's pioneered a unique sound here, creating something fresh and exhilarating, borrowing parts and scrap from the legends heap that many jazz lovers unconsciously enjoy and cobbling together a new direction. It's familiar and foreign, but all that doesn't matter — it's about the music, and this album's better than blind adjectives in any derivative review.
See for yourself and stream a couple of tracks from The Special…
Last Mourning:
Inditranego: