SD: In the past the late night shows were done off-site because of a curfew. Now that everything is being done in one place how did that factor into the bookings and scheduling of those coveted slots?
ES: Well, we know our core audience is the jamband crowd, so we definitely want to make them happy and you can never go wrong with Umphrey's, the Biscuits and Sound Tribe. One of the cool things I'm looking forward to this year is the little indie-type late night thing happening on Saturday night with Pelican, Dan Deacon and Yard Dogs Road Show. It's an opportunity for people to experience new stuff.
SD: Langerado's line up is traditionally rooted in improvisational bands, but we noticed a great sprinkling of indie-rock acts. Is there a conscious effort to draw on acts that would appeal to your core audience?
ES: Our goal has always been to present bands that put on a great live show, whether they are in the jamband scene or the indie rock scene. Music is so subjective, and I think the way the music industry is headed, you really have to branch out and expose your core audience to new things all the time. It's always cool when after the festival I get emails from people, especially the jamband kids, thanking me for exposing them to some of the bands they weren't familiar with. That to me is what a music festival should be about.
SD: This is the first year you have two arena-sized headliners – R.E.M. & Beastie Boys – can you talk about those two bookings, since we haven't seen their names attached to festivals in recent years.
ES: We looked at our headliners the past few years and thought, "who is out there that can appeal to these different audiences that are coming to the festival?" We went really hard after both Beasties and REM, because, yes, they haven't headlined other festivals in a long time and it was a chance for Langerado to really make a name for itself.
The response has been amazing – I've got friends who I haven't spoken to in years calling me up asking me for tickets to see the Beasties and REM, people who weren't familiar with the festival now know about it. My mom knows who REM and the Beastie Boys are. They've opened the festival up to an entirely new audience who weren't aware of our eclectic little festival.
SD: Which bands are you the most excited to see this year? Who is a must see that people may not know about?
ES: I'm really interested to see Vampire Weekend. They are all over the place right now so it will be interesting to see them at their first festival. !!! is going to be sick, Built to Spill… I'm really excited for Pelican's late night show. The Biscuits always crush their late night Langerado shows… I'm just excited for the whole thing. It's amazing to think that 6 years ago we were in a 3 acre field in Ft. Lauderdale and we've grown to this. 50 bands, 4 days. Amazing.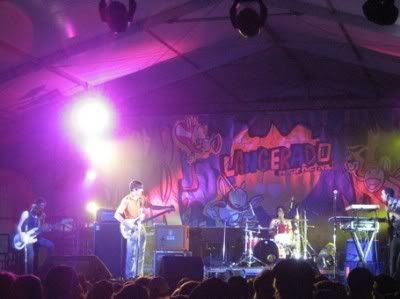 SD: Do you have any advice for the Langerado faithful out there about this year?
ES: Stay hydrated. For the locals the March weather isn't hot at all, but when you come from 30 degree weather and spend 4 days in the 75 degree sun, it can take a toll on your body. Drink plenty of water. Go see as many bands as you can. Maybe skip that band you've seen a few times and go see someone you've never seen before. You won't regret it.
SD: One of the biggest problems with Phish's concert at Big Cypress was the traffic getting in and out of the site. Do you foresee traffic being an issue this year?
ES: Phish was 100k people. We're looking at 25k people spread out over 4 days. We've done a lot to alleviate the traffic coming in and leaving, so it really won't be much of a factor at all. People should carpool to help save on gas, save the environment. We want to leave Big Cypress as clean as the day we moved in.
SD: Looking ahead to next year is there an act (or acts) that you've wanted to get that hasn't played the fest before?
ES: There are tons of acts we want for the future. Hopefully they will hear the great stories coming out of the Everglades, and start calling right after the festival for offers for 2009.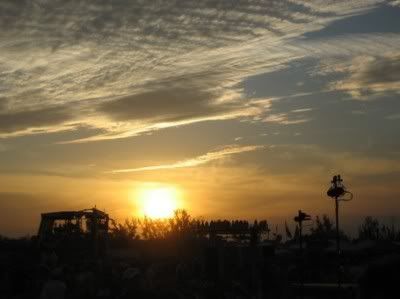 Thanks so much to Ethan for taking the time to answer our questions. Langerado kicks off just nine days from today, and runs until Sunday March 9. Tickets are currently available at Langerado.com.