If you're a student of rock history you know the story of the infamous free concert at Altamont. If not here's the quick 411: the concert was to be the West Coast answer to Woodstock, with performances by Jefferson Airplane, the Grateful Dead and the Rolling Stones.
The Hell's Angels were brought into act as security for the bargain basement price of $500 and all the beer they could guzzle – an idea that has been credited to the Stones and their management. As you can imagine all of that beer resulted in general hostility towards the concert-goers and the death of one. The horrific events were captured on film for The Stones concert flick Gimme Shelter and also inspired Robert Hunter to pen New Speedway Boogie and Mason's Children.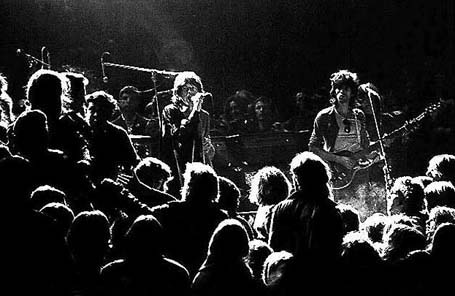 Ok so you're asking what's the point of this history lesson, well a new BBC documentary called The FBI At 100 explores the long standing rumor that the Angels had planned to assassinate Jagger at his Long Island home because they were so angry with the way he treated them. The Angels planned to attack by sea, but stormy waters threw several of the gang's members overboard and the plan was abandoned.
That sounds almost as ridiculous as the premise for ABC's ill-fated show The Knights Of Prosperity…
[youtube]4Er8TZyaySw[/youtube]