David Oppenheimer fills us in on this year's AMJam, which takes place in Deerfields, North Carolina on May 23- 25. Take it away David…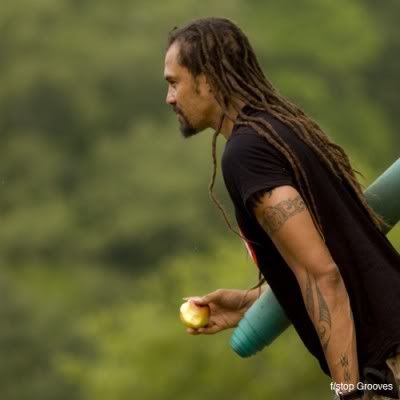 Photo by F/stop Grooves
The mountains of North Carolina hold many charms, but one nugget of unparalleled beauty is the retreat called Deerfields. Nestled back in a fertile valley less than ten miles from the Asheville Airport, Deerfields is a mostly wooded 940 acre preserve with two swimming lakes, small old apple orchids, countless creeks, several covered platform stages and boundless trails. When I went there to see Little Feat back on Halloween in 1998, I didn't realize this was their first event at the venue or how the place really was.
Last spring Deerfields hosted the first annual Asheville Music Jamboree, a weekend festival with music, art, food and of course the fun that is inherent with being at Deerfields. The lineup for the 2008 Asheville Music Jamboree is incredible. Headliners Gov't Mule and Burning Spear are sure to draw folks from near and far. Warren Haynes and Gov't Mule seldom perform in Warren's hometown area of Asheville, save the Xmas Jam benefit concert each December. So when the Mule comes to town, tickets go quick. RAQ will also be returning. New to AMJam will be Dumpstaphunk, The Lee Boys and the Jeff Sipe Trio to name a few.
Also on the schedule are some of Asheville's favorite performers including Laura Reed and Deep Pocket and The Afromotive. If you don't bring a bathing suit, you may want to at least bring a towel.