In case you missed it earlier this week, the New York Daily News on Tuesday reported that R.E.M. frontman Michael Stipe used his interview in April issue of SPIN to officially venture out from the closet. Again. I think. No? First time? I thought…wait, didn't this happen two or three times already?
Old news or breaking news, it don't matter to me. I just hope that maybe now Monsieur Stipe will feel confident enough to publicly respond to my ad in Relix Personals: "GWM fanboy seeks GWM musician to dip his bald head in baby oil and rub it all over my body 'til I forget my troubles." Fingers crossed, my friends.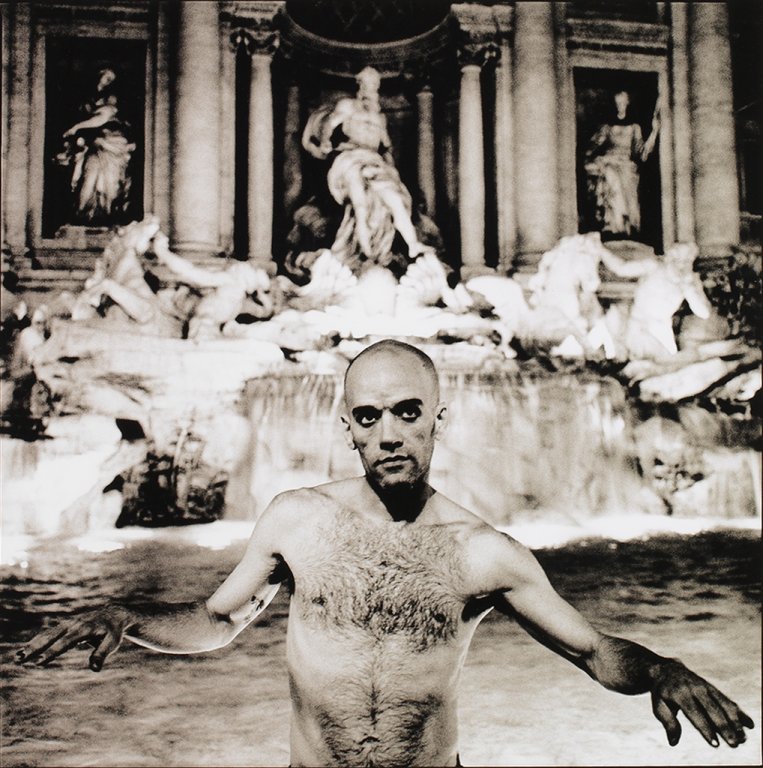 The cynic in me thinks this reeks of extra publicity for the R.E.M.'s forthcoming album, Accelerate, but my Bambi-esque naiveté believes his motives are pure. Stipe's quoted as saying, "I recognize that to have public figures be very open about their sexuality helps some kid somewhere out there," and that's admirable as fuck. With teenage suicide rates among young homosexters way out of proportion with the rest of society, it's important for sexual role models to emerge. Where are the openly gay rock stars? The lead actors? The ballplayers? The Republican politicians? I mean, a confused 16-year-old boy needs someone cooler to look up to than Melissa Etheridge and Jim J. Bullock.
So yesterday I called Stipe on behalf of the longstanding and celebrated "Out" section of Hidden Track, and we sat down for a lengthy interview on the subject (no baby oil). Unfortunately my digital recorder jammed half way through the proceedings, and all I'm left with are the 10 original R.E.M. song titles that he felt obligated to change lest he out himself before he was ready. Interesting list:
Shiny Happy People are Fabulous!
Top or Bottom, Kenneth?
Everybody Hurts (Hey, You Know What Else Hurts? Eleven Inches of Hard Black Dong In Your Intestinal Tract. Hurts So Good, Yo)
Nightswimming; Cornholing
It's The End of the World as We Know It For Christian Evangelicals
The One I Love (Loves Assless Chaps)
Monty Got a Raw Deal [sic]
Losing My Religion After Father Tony Showed Me His Holy Spirit
Stand (And Now That You're Standing, Grab Your Ankles)
Man in My Moon
Fall On Me, Bruce
Yup, the original parenthetical for Everybody Hurts surprised me too. Look, I don't even work here any more. But, on the figurative serious, I asked the new HT Overlords for some brief air time in order to say one genuine thing (for once in my life): Good shit, Stipe. We kid 'cuz we care. You may have surprised, well, nobody, but the public sentiment you've shared is golden. If what you said is true, I think that's noble and honorable, and I'm behind you. Well, not too close — you're about 25 years too old for me. Nonetheless, I salute you, sir. Eyes up here.