Here's a cool freebie: Umphrey's McGee just made it's show from April 8th, 2008 available for download on the Live Music Archive.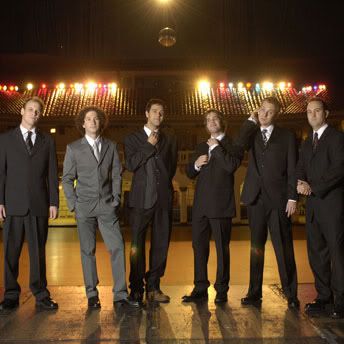 The band had this to say:
The city of DeKalb and students of NIU have welcomed Umphrey's McGee for many years, and after hearing the news of the tragedy on February 14th, we decided to give back and do whatever we could to help express how much the community has meant to us. On April 8th, we donated all of our UMLive sales as well as proceeds from poster and ticket sales to the NIU February 14th Memorial Fund. In that spirit of giving back, we are providing for all of our fans an opportunity to listen to the UM Live recordings of our return performance to DeKalb for free on the Live Music Archive at archive.org (available for FLAC/MP3 download and streaming). UMLive.net purchases will still be available, and all proceeds will be donated to the fund.

We encourage all Umphrey's fans interested in donating to this worthy cause to visit:
Umphrey's McGee doesn't release as many SBDs as they did in years past, but instead have been releasing Podcasts multiple times per month.