Just to balance out last Stormy Monday's Singer/Songwriter Mix, this week we're headed entirely in the opposite direction with a dubby, bass and percussion heavy improv mix, opening with a piece by master bassist and producer Bill Laswell.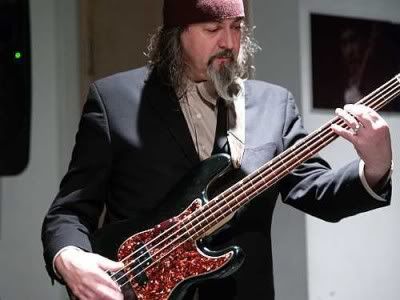 In the late '90s, just as Miles Davis's '70s fusion was finally getting its due for both its bravery and its experimental musicality, Laswell put out a four song "reconstruction", as he calls it, rather than "remix", of Miles's music from 1969-1974 called Panthalassa. It's a stellar record with the best elements of world dub and gritty fusion-funk seamlessly melded- it's also a bit more listenable than the source material, for those faint of heart. Here we have a collage called Black Satin > What If > Agharta Prelude Dub.
Keeping with the percussion mindset, next is a roughly nine minute sample of the Rhythm Devils at the closing of Winterland with Lee Oskar sitting on harmonica for an amazing moment of spontaneous improvisation that's way ahead of its time. And finishing out this week's mix is old school STS9 with a spacey version of Equinox from the Seasons double disc live set. Chill out and enjoy!