We got a pleasant surprise in our inbox this afternoon when we received another track from Trey Anastasio's Original Boardwalk Style courtesy of the good folks at Phish Inc. At first I wasn't thrilled with the song selection, Shine, but this version's pretty freaking good. The horns add so much to this song, from the beautiful intro to the bouncy line that accompanies Trey's short but sweet solo.
But don't take my word for it, get your Shine on this sunny Tuesday afternoon: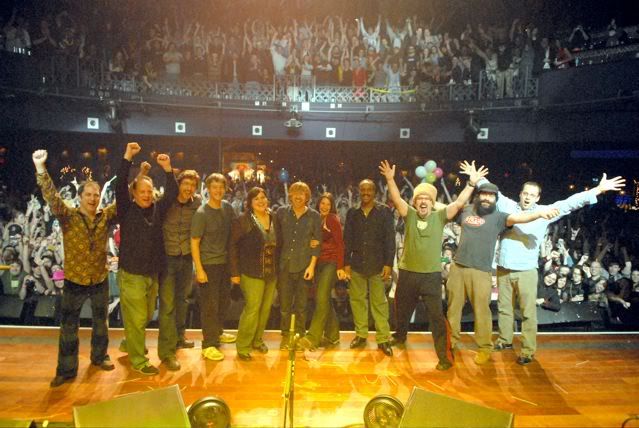 [Photo by Jeff Kravitz]
"Original Boardwalk Style" will be released on Rubber Jungle Records on June 10th, 2008. It will be available as CD and Vinyl and as digital audio downloads in both MP3 and FLAC formats. Pre-orders are available now via Trey's online store at Trey.com and at Livephish.com.

Proceeds from this album will benefit the Seven Below Artist Initiative established by Trey to foster artistic development and support arts education in the state of Vermont. The program offers residencies for visual artists at The Barn, a uniquely restored property on 65 acres in Vermont. The residencies are designed to provide artists with a peaceful, inspiring, and supportive living and working experience.

Through a partnership with Burlington City Arts, Seven Below is open to artists at any stage of their career and working in various visual arts media. For more information about the program, including how to make a direct contribution, please visit www.trey.com/nonprofit.