After six months of planning, writing and implementing the new version of this here rag, we've finally flipped the switch on Hidden Track 2.0. As you can see, we've changed the look and feel of the site dramatically. We've added a few widgets, a handy navigation box at the top of the column to the right and many other features that we hope you'll enjoy.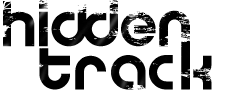 My favorite new feature is the Editor's Choice page, which contains our best posts lined up on top of each other in an easy to read format. Thanks to Brian and Eric for all of their hard work in making our vision a reality.
We'd also like to thank our loyal readers who keep coming back at bigger numbers month after month. Over the next few days, we'll be tweaking some elements and we'd love your feedback. So, take a few minutes and poke around. Let us know what you think by leaving a comment below.