PlanetAnthem.com has gone live allowing Disco Biscuits fans to take a peak at a number of pre-order options for the jamtronica act"s long-delayed studio album. The pre-order opens on Monday at noon (EST) and include an assortment of awesome options for purchase including a signed CD and dinner with Magner in any city ($100), a signed CD and a drum lesson with Allen before any show ($100), a signed CD and a song request at any show ($25), a signed CD and prank call the Umphrey's guys with the Disco Biscuits' help ($50), a signed CD a tennis match vs. Barber ($250) and a signed CD and play a song with the band during an actual show ($1500).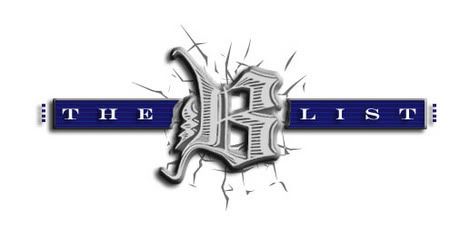 Kudos to the Biscuits org for coming up with such an innovative idea to help recoup their investment in the album. Most of the prices are reasonable and we'll be interested to see how quickly some of these items are snatched up come Monday. As many items as there are on PlanetAnthem.com, a number of  items didn't make the cut. Let's take a look at ten of them…
1. Trip with Barber post-show to a local Dunkin' Donuts and a Wawa to make his "Cake from Ultra Heaven" ($250)
2. Marc manages your Facebook page for 24 hours ($50 + 2 joints)
3. Johnny R. Goode runs lights at your office ($500)
4. Magner sits on the toilet in your dorm room while you interview him for your school paper ($100)
5. Copy of Planet Anthem and a free copy of the Disco Biscuits next studio album due out in 2017 ($3.16)
6. Barber will hide under your bed & whisper the lyrics to Konkrete ($1,000)
7. Biscuits will play the Pacific Northwest ($1,000,000,000)
8. Attend a D.A.R.E program at Brownie's kid's school ($75)
9. Guided tour by Barber of the air ducts at the Electric Factory ($100)
10. Barber will explain to your kid's 2nd grade teacher that Green actually is a primary color ($50)
What items do you think should've made the PlanetAnthem.com pre-sale? Let us know by leaving a comment below.
UPDATE (02/19 10:48AM): The Biscuits liked our list so much that they added most of these items to the Planet Anthem pre-order. It's another Hidden Track miracle!