With many Phish fans fretting about the New Year's run pre-order results, we wanted to share a list we published early last year of the toughest Phish tickets ever. While I haven't updated the list, I don't think any shows within the past two years deserve to be included.
[Originally Published: April 8, 2010]
With tickets for Phish's upcoming Summer Tour going onsale last week, there's been a lot of talk about the difficulties of scoring entrance to the band's more intimate shows in Telluride and at the Greek in Berkeley. Phish shows selling out immediately is nothing new as the group's fans have been dealing with high-demand shows for over 15 years. The Greek and Telluride sell outs coupled with the launch of CashOrTrade.org got us thinking about the toughest tickets in Phish history.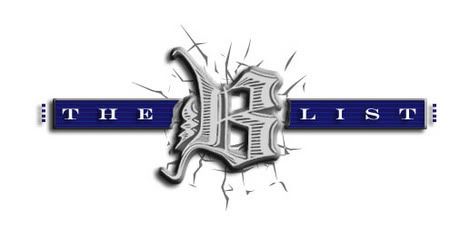 We asked a few of our friends with Team HLA about what they thought the toughest tickets in Phish history were and each answer we received was extremely different. This is one of those questions that doesn't have a right answer as we all had differing experiences getting these valuable ducats. So for this week's B List, I'll list what I think were the 10 toughest tickets in Phish history followed by two lists that friends of HT have put together.
Scotty's List:
10. Red Rocks '96 [8/4-7/96] – For my list, I went with groups of shows in some cases, such as for Red Rocks '96. As hard as it was getting tickets to last year's Red Rocks shows, it was even tougher back in '96. I had a bunch of friends who got shut out, plus the town of Morrison was overrun by those without tickets.
9. Providence '98 [4/4-5/98] – With Phish coming out of hibernation to play four shows known as the "Island Tour" in April '98 demand was intense. The shows were all within striking distance of most Northeast-based Phish fans and everybody wanted to see all four. While I had a few friends who found Nassau tickets, it seemed that tickets to the Providence shows were much harder to score. It was a sad scene in the parking garage on the 5th as hundreds of fans did laps with their fingers in the air.
8. Halloween '98 [10/31/98] – Tickets to all of the Phish Halloween shows – outside of Festival 8 – were hard to come by, but the '98 shows brought things to a new level.
7. MSG NYE '98 [12/31/98] – When people say "I wish Phish would go back to snail mail order" I remember all the complaints from fans about the NYE Run '98 mail order where it seemed as if 1 out of 10 orders for the New Year's show go filled. Tickets for NYE '95 and '97 at MSG weren't much easier to obtain, but '98 was a bit harder than those shows.
6. Fox '09 [06/16/2009] – When Phish announced the dates for the first leg of last year's Summer Tour, this date stood out like a sore thumb due to the intimate concert experience of seeing a show at the Fox. Tickets were extremely hard to come and prices from scalpers didn't drop much before showtime.
5. Flynn '97 [03/18/1997] – Phish played a special show at this hometown venue to celebrate the launch of Ben & Jerry's Phish Food flavor. Tickets were only sold at the box office and were put on sale the same day the concert was announced. As such, Phish fans from outside of Burlington didn't stand much chance of getting in.
4. Hampton '09 [03/06-09/09] – For the first shows after reuniting following a five-year breakup Phish decided to play three shows 13,800 capacity Hampton Coliseum. Considering most Phish fans were interested in seeing these comeback shows, tickets were in high demand. Scalpers knew the demand would be ridiculous which sent prices skyrocketing.
3. Fillmore '98 [10/15/98] – To celebrate the release of Story of the Ghost, Phish played at the 1,200 capacity Fillmore in San Francisco. Tickets sold out immediately leaving thousands of Bay Area fans in the lurch. Some of the ticketless went to the venue in hopes of getting in with offers of a Nolan Ryan rookie card or $500.
2. Radio City '00 [05/21-22/00] – For the release of Farmhouse in 2000, New York City got an undersell with the band playing two shows at the newly-renovated Radio City Music Hall. These were the smallest East Coast shows in years and everybody wanted in. Fans without tickets did laps around the venue trying to score the elusive extra, but I know many folks who weren't able to get in to either show.
1. MSG NYE '02 [12/31/02] – After a two-plus year hiatus, Phish returned to action on New Year's Eve '02 – '03 at Madison Square Garden. The show sold out in seconds and the scene outside the venue was truly unbelievable with what seemed like thousands of fans trying desperately to get in.
Now, we present Mike V.'s list of the 10 Toughest Phish Tickets…
10. Vegas 10/31/98
9. Vegas 12/06/96
8. MSG 12/31/95
7. Red Rocks '09
6. Radio City '00
5. Roseland '00
4. MSG 12/31/02
3. Lowell '95
2. Hampton '09
1. Flynn '97*
We asked Steve K. for his list and he adds some variations. He also hit many of the European and Japan Phish shows, so he offers some perspective on the difficulty of those tickets…
Here is my rearrangement, and I also guess it depends on some personal perspectives, as I never really thought that any of the '98 tickets were difficult, except for the Fillmore. Also, in fairness, runs like RR and Hampton should be subdivided, as the Friday night comeback show was a lot more difficult than Sunday, and Friday Saturday RR were much different than Thursday Sunday, not that any of the others were easy, but individually, they rank behind other shows IMHO.
9.-10. Red Rocks '96 Had tickets, obviously serious fan issues, but I don't remember them being more in demand than '09, or costing as much in the "secondary market" So add any two of these.
8. Red Rocks '09 Friday
7. Red Rocks '09 Saturday
6. Fox Theatre – St. Louis '09 (Again, wish I had sold my ticket)
5. Flynn '97 Not there
4. Hampton '09 Friday night
5. Fukuoka '00 Less people, but only 300-350 tickets
4. On Air East '00 It looked like Deer Creek during the height of the Dead era, with hundreds of people walking around with fingers up, for 800 total tickets.
3. Radio City '00 Can't comment as I was not there, due to leaving for Japan, although I had tix lined up.
2. Fillmore '98 Assaulted by people when exiting car, offering $500 for a ticket (wish I had sold them)
1. MSG – 12/31/02 Probably clear leader
We'd like to know your thoughts on the matter, so please leave a comment after the list with your 10 toughest tickets in Phish history.