[Originally Published: December 22, 2009]
Christmas (Baby Please Come Home) was first recorded by Darlene Love for the 1963 compilation A Christmas Gift For You From Phil Spector. Love also sang White Christmas, Marshmallow World and Winter Wonderland on that album. It has become an annual tradition at the Late Show with David Letterman for Love to perform this song around Christmas time. She has done it every year since 1986 except one year where a writer's strike prevented it. Her 2011 appearance will be on Friday, so be sure to set the DVR. We'll showcase a number of these performances at the conclusion of this piece.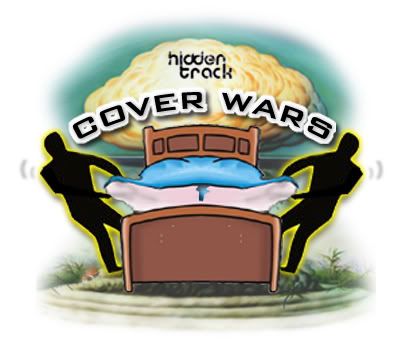 The Contestants:
Bruce Springsteen: This performance is of Bruce Springsteen and the Max Weinberg 7 on December 7, 2003 at the Convention Hall in Asbury Park.
Cher w/Rosie O'Donnell: This, err, interesting rendition comes to us off the 1999 release A Rosie Christmas.
Death Cab For Cutie: This version I really like, it's got that unique Death Cab spin. It comes from the compilation Maybe This Christmas Tree. I bet Ben Gibbard is performing a great duet of this right now with his new wife Zooey Deschanel. Lucky Bastard.
[audio:https://glidemagazine.com/hiddentrack/wp-content/uploads/2009/12/dcchristmas.mp3]
Jon Bon Jovi: What we appear to have here is a cover of a cover as Jon Bon Jovi performs U2's arrangement complete with the spoken word introduction. This performance takes place at The White House back in 1998 for a fundraiser for the Special Olympics.
Mariah Carey: What you would expect from Mariah Carey here from this performance at the 2008 Grammy's, complete with a few of Carey's patented squeaks or whatever those things are.
U2: So before my days here at Hidden Track, I was an avid reader and only an occasional contributor. ScottyB recently re-ran a B-List of his from 2006 where he listed his Top 10 favorite Christmas songs. I commented on it at the time, three years ago and this is what I had to say.
Darlene Love's version of #10 is probably my favorite Christmas track of all time, and I hate Bono…I didn't know they did a version of this…I think I hate him more now.
Checking in on last Week's Bohemian Rhapsody Cover Wars, it's not even close with California Guitar Trio running away with it. Animal is pissed.
Bonus Videos of Darlene Love:
Letterman 1995:
Letterman 2008:
New Year's Eve Party 1981/1982: