Today marks the 10th anniversary of Widespread Panic namesake and founding member Michael Houser's last performance. We wanted to honor Mikey by presenting a B List featuring ten great Panic videos from the Houser Era which we originally compiled a few years back.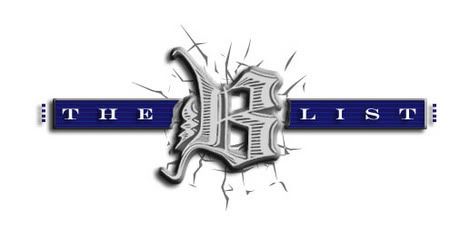 Let's get down to business, shall we? Take a look…
1. Airplane (Music Video – 1994):
Mikey wrote and sang lead on this single off 1994's Ain't Life Grand. Airplane was considered such a quintessential Houser song by the band that they waited over four years to bust it out after his passing.
2. Space Wrangler (Live – 10/31/2000):
Whether you loved it or hated it, Houser had a distinctive sound that isn't easily replicated – just ask George McConnell. Mikey's tone is the centerpiece of Space Wrangler and this is a terrific version Panic recorded for Austin City Limits in 2000.
3. The Waker (Live – 6/28/2002)
One of the Mikey tunes that Panic hasn't played since his passing is The Waker. Houser wrote this song for his son Waker and this tear-inducing clip (watch JB stare at his band mate towards the start of tune)was recorded at one of the last shows the guitarist played with Panic before he passed less than two months later.
4. Postcard (Live – 12/31/1993):
Many of the tunes on Houser's solo albums are sweet and gentle but Mikey knew how to rock with the best of 'em as you can see from this clip of Postcard from New Year's '93.
5. Tall Boy + Testify (Live – 06/22/2002):
During Mikey's last tour with the band in 2002, Widespread was one of the headliners of the first Bonnaroo festival. They invited  gospel legend Dottie Peoples and The People's Choice Choir to join them for a Tall Boy sandwich complete with Testify filling.
6. Vacation (Live – 02/09/1996):
Mikey was a master of the volume pedal but he used it so often that he eventually had problems with his legs going numb. For their "Sit N' Ski" tour in 1996 the members of Widespread Panic sat down during the acoustic segments. Houser felt so much more comfortable sitting while playing that he eventually just started sitting down for every performance. This is a clip of a gorgeous Vacation featuring David Blackmon on fiddle from that tour.
7. Ain't Life Grand (Live – 06/21/1997):
Ever since Widespread debuted Ain't Life Grand in 1993 it has been a staple of their sets with no more than seven shows passing without the band performing the tune until Houser's passing. Above, we've got a typically high-energy version from 1997.
8. Walkin' [For Your Love] (Live at the Georgia Theatre):
Canada-hater Billy Bob Thornton directed a live Widespread Panic concert film at the Georgia Theatre in 1991 and above is one of the clips from that film that made it onto YouTube. You'll notice Mikey standing, T. Lavitz on keys and a youthful JB playing a strat.
9. Porch Song (Live – 12/31/2001):
Houser's voice is front and center on another of the band's signature tunes – Porch Song. I prefer the slow version myself, but above is one of the few Houser-era Porch Songs on YouTube. This clip was recorded at the Philips Arena on 12/31/2001 – Mikey's last New Year's show.
10. Happy Child (Live – 06/24/2000):
We end with a short and sweet instrumental, Happy Child, that Houser leads the band through at Red Rocks '00.  R.I.P. Mikey.