[Originally Published: August 21, 2008]
One of the more unfortunate aspects of being a rock star is that fame and fortune attract shady elements like a moth to a flame. Local boy does good only to meet his demise at the hands of a hanger-on gone bad — we've seen the same story repeated on all 150 episodes of Behind The Music. So many legendary musicians have been robbed from us under the most suspicious of circumstances.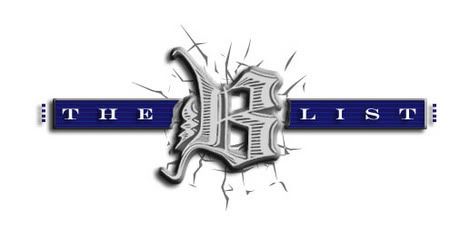 Perhaps this week's B List is a little too morbid, but hey…life isn't just sunshine and lollipops (go fuck a rainbow, hippie). So we've assembled a list of 10 rock stars whose lives were cut short when they were violently murdered. Some of these stories are absolutely crazy and deserve a whole post. But we're not going to get into all the gory details, so click on the rocker's name to find out more.
1. Jaco Pastorius: John Francis Anthony Pastorius II was arguably the best musician to ever play bass. His solo work, and the time he spent as a member of Weather Report, showed off the precision and speed he brought to the table. Check out this clip of Pastorius nailing Slang for an example of what made him such a unique player. Jaco's career ended tragically in 1987 when he was beaten to death by a bouncer at a nightclub in Florida. Read on for more…
2. John Lennon: Marc David Chapman robbed the world of one of its greatest musicians when he murdered John Lennon on December 8th, 1980. Lennon was returning home to tuck his son into bed when Chapman fired five shots, four of which struck and killed the former Beatle within 30 minutes. Chapman is currently somebody's bitch at the Attica Correctional Facility in New York.

3. Carlton Barrett: Carlton "Carly" Barrett was a loyal member of Bob Marley's backing band from 1969 through Marley's death in 1981. Barrett's inventive "one-step" percussive-style drumming is still being employed by many of today's reggae drummers. Carly was murdered on Good Friday in 1987 as he arrived at his home in Kingston by a man that Barrett's wife and her lover had hired to do the deed. Incredibly Carly's wife Albertine only spent one year in prison for her role in the murder due to some Jamaican legal technicality. Maybe she just had fantastic bribery weed.
4. Sam Cooke: You can take a man out of the ghetto, but you can never take the ghetto out of the man. That explains why Sam Cooke, the most successful soul singer of the day, took a female companion named Elisa Boyer to the seedy Hacienda Motel on December 11th, 1964. Cooke never made it out of the Hacienda alive, with the official story being that he was killed in self defense by Bertha Franklin, the manager of the hotel, after he threatened her when he couldn't find Boyer. Cooke's family doesn't believe both Franklin's and Boyer's account of the evening, and they feel Sam's murder was part of a wide-ranging conspiracy. I don't think we'll ever find out what truly happened, but it certainly is an interesting story.
5. King Curtis: If you've ever heard The Coasters' classic Yakety-Yak, then you've heard the groundbreaking tenor sax work of Curtis Ousley aka King Curtis. Curtis became one of the most in-demand session players of the '50s before he struck out and started a band of his own that produced 15 Top 100 songs between 1962 and 1971. Curtis was lugging an air conditioner up to his apartment on the Upper West Side of Manhattan when he encountered two street toughs shooting up outside his front door. The King asked the junkies to move when a scuffle broke out. One of the thugs stabbed Curtis in the heart, killing him before he reached the hospital. King Curtis died at the pinnacle of his career, three years before his 40th birthday.

6. Marvin Gaye: Legendary soul singer Marvin Gaye was a troubled spirit who had severe battles with both depression and drug addiction in the early '80s. Gaye moved in with his parents upon returning from a world tour in 1983 and often fought with his father, Marvin Gaye Sr. On April Fool's Day in 1984, an argument about business documents turned violent with Sr. pulling out a gun and murdering his son. Ironically Marvin Jr. gave his father the gun as a Christmas gift that previous December. Ouch.
7. Felix Pappalardi: Felix Pappalardi is best known as the producer of Cream's epic albums, but he also was a talented bass player who founded his own successful band named Mountain. Pappalardi was murdered in 1983 by his jealous wife, after she heard a recording of a song he wrote for his longtime mistress. Just as with Marvin Gaye, Felix gave his wife the gun she used to murder him at their New York City apartment. Wow, that makes three out of seven rockstars who were murdered in Manhattan. I'm outta here!
8. Peter Tosh: Tosh was yet another original member of The Wailers who was shot dead in cold blood. On September 11th, 1987 three intruders entered Tosh's home in Jamaica demanding money. When Tosh informed the gunmen that he didn't have any money at that location they immediately shot and killed him. It turns out that one of the gunmen was a man named Dennis 'Leppo' Lobban, an ex-con whom Peter had befriended and tried to help after his release from jail. Geez…that's gratitude for ya. All sorts of conspiracy theories have been linked to Tosh's death, probably because there were many factions of people in Jamaica who wanted Peter dead. Peter and Carly weren't the only Wailers that were murdered in their homes — Junior Braithwaite also met the same fate in 1999.
9. Dimebag Darrell: Darrell Abbott is the only person on this list that was murdered while playing on stage. Dimebag was shredding it up on guitar during a Damage Plan show in Columbus, Ohio on December 8th, 2004, when Nathan Gale entered the club and shot Darrell five times at close range. Gale was a paranoid schizophrenic who thought that the former Pantera guitarist was reading his mind and stealing his thoughts. Officer James Niggemayer saved many lives when he arrived on the scene, and he was able to kill Gale before he pumped out the 35 rounds of ammunition he had left.

10. Brian Jones: The circumstances behind the death of Rolling Stones' guitar player Brian Jones have always been unclear. Officially, Jones is said to have drowned while swimming in the pool at his palatial estate in England, but others feel Jones was murdered by a builder named Frank Thorogood. Tom Keylock, the Rolling Stones' driver, claims that Thorogood confessed to the murder on his death bed, and Jones girlfriend Anna Wolin also feels Brian was murdered. 2005's Stoned does a nice job of laying out the scenario in which Thorogood murdered Jones.
Hopefully we'll never have to add any more entries to this list…