[Originally Published: December 14, 2006]
The Grateful Dead established the genre of rock improvisation and have always been innovators, establishing trends both good and bad. Over the band's 30-year history they went through many changes in their sound and personnel. Fans have very different opinions on which years they love and which years they hate, and now I present my list of the five best years in Grateful Dead history.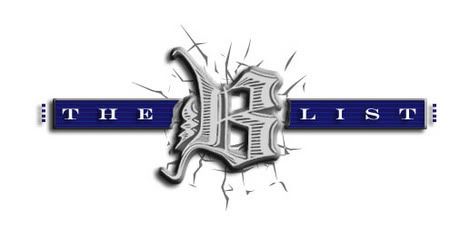 Read on for my comprehensive look at the Dead's five best years, including links to what I think are the five best of each year and some analysis on why I think the things I think. Make sure to jump into the deep end at the end and tell me why I'm dead-on-balls accurate or so horribly wrong I should cut myself at night…
5. 1979: Nineteen seventy-nine was a year of major change for the Grateful Dead. Keith and Donna Godchaux left the band and Brent Mydland entered. Keith was no doubt an amazing player, but he seemed to be allergic to any keyboard that wasn't a piano. Brent revitalized the band with his dynamic organ and synthesiser tones. May 1979 itself is severely underrated, but the band really hit its stride towards the end of the year.
New Songs: Althea, Saint of Circumstance, Alabama Getaway, and Lost Sailor
Most Played: Minglewood (42), Good Lovin' (37), and Deal (32)
Shows of the Year: 1/10/79, 2/17/79, 5/7/79, 10/27/79, and 10/28/79
4. 1970: In 1970 the Dead blended the primal rock explorations of the late '60s with the incredible songwriting found on Workingman's Dead and American Beauty. The band was hitting on all cylinders with many New Rider of the Purple Sage double bills that featured a whopping four sets of Jerry. Side projects would steal band members' time moving forward, but in 1970 the Dead played an impressive 146 show, the most they ever played in one year.
New Songs: Friend of the Devil, Candyman, Attics of My Life, Sugar Magnolia, To Lay Me Down, Brokedown Palace, Ripple, Truckin, and Operator
Most Played: Good Lovin' (67), Casey Jones (65), and I Know You Rider (65)
Shows of the Year: 1/3/70, 2/11/70, 5/2/70, 9/19/70, and 10/31/70
3. 1973: The Dead once again found a different genre-defying sound in 1973, which they displayed on songs like the new Eyes of the World and Here Comes Sunshine. Each show was a marathon, packed full of jams and marvelous songs. The improv was amazing, and the band was taking chances and stretching out songs to a level not previously seen before.
New Songs: China Doll, Eyes of the World, Here Comes Sunshine, Loose Lucy, They Love Each Other, Row Jimmy, Wave That Flag, Let It Grow, WRS Prelude, You Ain't Woman Enough, and Peggy-O
Most Played: El Paso (65), Row Jimmy (61), Big River (59), and Mexicali Blues (56)
Shows of the Year: 2/9/73, 5/26/73, 11/14/73, 12/2/73, and 12/19/73
2. 1977: Precision and polish are the best words I could come up with to describe the Grateful Dead in 1977. It took the band a couple of tours to warm up after the hiatus of 1975, but by May of 1977 they turned a corner. Every band member was at his or her best, and improved monitors helped Donna sing in key more frequently. Jerry et al played 60 shows in '77, and each of them has moments of pure ecstasy.
New Songs: Estimated Prophet, Terrapin Station, Fire on the Mountain, Sunrise, and Passenger
Most Played: Estimated Prophet (51), Samson and Delilah (41), Minglewood (35)
Shows of the Year: 2/26/77, 5/7/77, 5/8/77, 5/22/77, and 12/29/77
1. 1974: The Grateful Dead announced they would be retiring following a run of shows at the Winterland in October of 1974. All of the sudden the band played with a passion never seen before or since. The year started with two three-set shows, coming out of the gate strong and never losing energy. Billy and Phil were at their absolute best, changing directions and tempo on a dime, seeming to act as four arms of the same person.
Every night each musician in the band left nothing in the tank. The setlists were diverse, the jams were succinct, and every song was played with excitement. No expense was spared to give the fans the best sound possible, as the band toured with the revolutionary Wall of Sound. From the day I heard the tapes of Freedom Hall there was never a doubt in my mind that 1974 was the pinnacle of the Grateful Dead.
New Songs: It Must Have Been The Roses, U.S. Blues, Ship of Fools, Cassidy, Scarlet Begonias, Money Money, and Slipknot
Most Played: U.S. Blues (35), Big River (34), El Paso (32), and Jack Straw (31)
Shows of the Year: 2/23/74, 5/19/74, 6/18/74, 9/11/74, and 10/20/74
So what do you think? Make sure to sound off in the comments below…