We walked in a bit late today, and our first act of the day was Toubab Krewe in the Swamp Tent. Everything you've heard about these guys is true — you must see them the next time they come to town. Must.
Toubab just got back from playing a show in West Africa, which I hear is kinda like Florida.
The first big conflict of the day was Toubab versus The Slip, so we caugfht half of each set. By the time I walked over to their stage The Slip was plenty warmed up, putting on a great show. If I weren't so pissed about losing an hour of sleep moving the clock forward I'd get into it more, but instead you're getting quick sentences with no substance: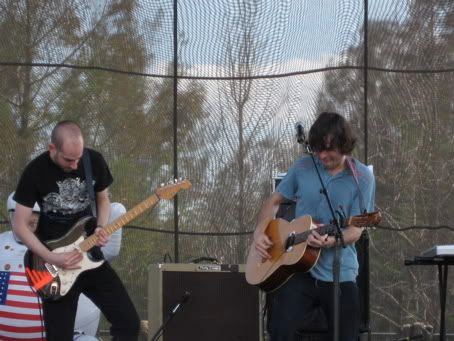 Soulive's Eric Krasno makes some awesome O-type faces: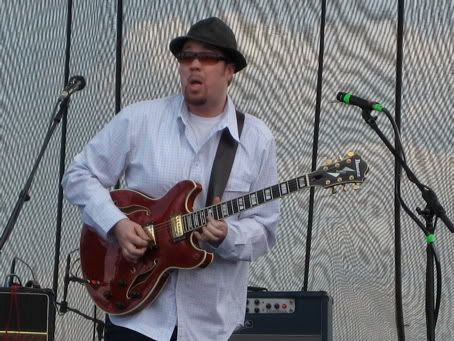 Scotty and I attended a little press conference in the media tent today. On the panel: Michael Franti, JJ Grey, Luther Dickinson, Jesse Gallagher of Apollo Sunshine, and Matt McDonald of Perpetual Groove. Nothing happened.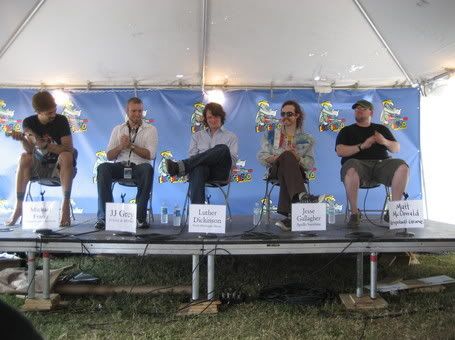 The number of people I overheard saying "You see that sexy chick in Yerba Buena?" was only equaled by the number of people that were saying "You checkin' out MMJ later? They're the best band ever!"
The most deceptively amazing set of the day went to JJ Grey & MOFRO, which performed an incredibly moving, totally soulful hour of music with a four-piece horns section. Great times.
More Greyboy shots:
Robert Walter's pretty cool. For real, yo.
Chris and Elgin switch it up for a while…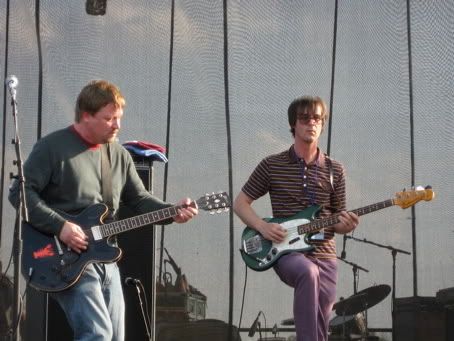 Hey, Giambi, wanna go work out for a little while? 
We got the good Medeski, Martin & Wood today as well, a great set from the consummate professionals.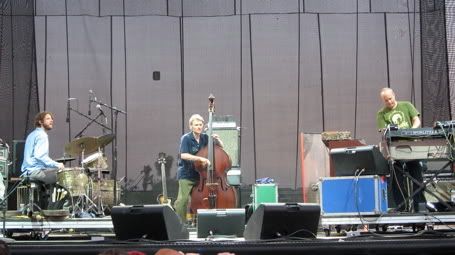 Allright boys, time to pose for solo shots…
Love this one: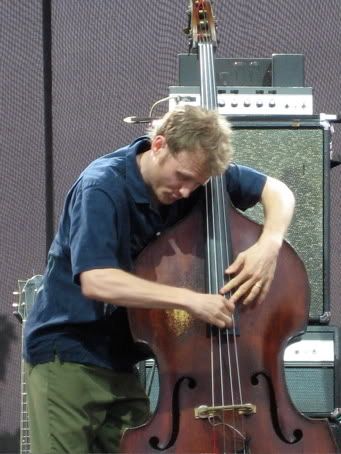 This one, too, I guess:
One more of MW: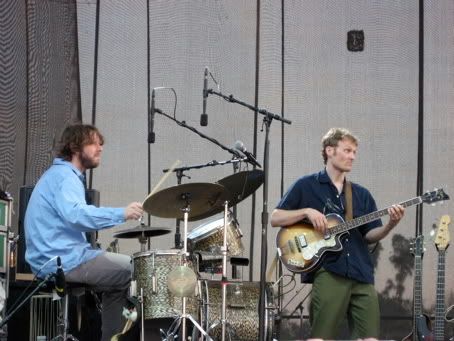 "Hooooow yooooooou feeeeeeeeelin?"
MMJ is really just fucking relentless. They never give up. They're like Dr. Richard Kimble and I'm Dr. Charles Nichols. They never give up. This band is just off the charts. We need new charts.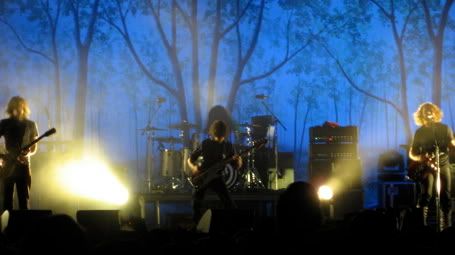 We did manage to catch about 20 minutes of the Disco Biscuits. These guys have a much bigger following than anyone gives them credit for. Bisco fans everywhere.
More to come in the hours and days ahead…stay tuned for additional nonsense.