HT Contributor Eliot Glazer has tremendously terrible taste in music. But he's an adroit wordsmith, and he's gonna try to convince us that the bad is really good.
Most of the time, duets tend to bomb. That's not to say that duets are inherently bad, but there's no denying that two people performing together — especially in pop music — is likely to result less in the beauty of Endless Love and more in the horror of Celine Dion rocking out with Anastacia (um, who?).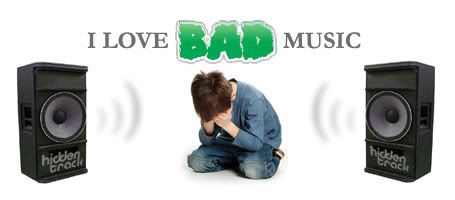 "Like a warrior that fights and wins the battle, I know the taste of victory." Aretha Franklin, warrior? Don't get your hopes up. George Michael, warrior? Nope, that's just a private video Michael and his hubby made after checking out a matinee of 300. However, George Michael and Aretha Franklin combined to sing 1987's I Knew You Were Waiting For Me (the first line of which is the aforementioned quote) is, much like Xerxes himself, is totally a God-King.
The song starts with chimes. Chimes, dude. I needn't say more, but I will. Because only four measures after the chimes comes an electric guitar lick. Where do we go from there? To heaven, dear readers, straight to heaven. And in heaven, Aretha Franklin (of the neck fat and egotistical antics) and George Michael (of the public J/O sessions and egotistical antics) are apparently all about anticipation.
The strongest parts of I Knew You Were Waiting (For Me) are unarguably the harmonies driven by muscular, colorful power chords. It goes without saying that Georgie's voice barely compares to Aretha's, although it does carry its own signature in a breathy, sexy growl that one might label ironically well-recognizable in the context of the 1980's (although, in the wake of Scott Stapp, it seems there exists no American singer whose talent — or lack thereof — is consumed with a twinkle in the consumer's eye). Bringing it home by the song's end, naturally, is Ms. Franklin, who vocally reigns supreme over the Wham! graduate with staunch elegance. Nevertheless, the greatest asset to a hunk of cheese as potent as I Knew You Were Waiting (For Me) starts at the tip top.
It always goes back to the chimes, dude. It's all about the chimes.
[youtube]aekf5F6GH7Q[/youtube]