Three years ago, we were honored to win the 2008 Weblog Award as Best Music Blog. Today, the nomination page for the 2011 Bloggies has gone live and if you appreciate what we do, we ask you to fill in our name and URL under the "Best Music Blog" section. Please note that you'll need to enter two other blogs for awards in order for your nominations to count. May we suggest Consequence of Sound as another nominee for Best Music Blog and HyperVocal as Best New Blog?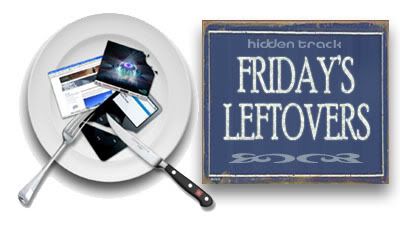 Thanks to all who nominate us and thanks for coming back each day!
Here's six links to keep you entertained this afternoon…
Finally, Phish's latest e-mail blast revealed that the band will put out three June 2010 shows that have been lovingly remastered by Fred Kevorkian on January 18th via iTunes. The performances slated for release are June 27th from Columbia, MD and the two Alpharetta, GA concerts from July 3rd and 4th. What the email doesn't mention is that three August shows – August 6th and 7th from Berkeley and August 13th from Noblesville, IN – will follow shortly thereafter as you can see on AllMusic.com.