From the Better Late Than Never department comes the news that the Grateful Dead will finally be releasing Three From The Vault. In typical stoner fashion, Three From The Vault comes nearly 15 years after the release of Two From The Vault. Three From The Vault, the Dead's second release on Rhino, will feature music from February 19th, 1971 at the Capitol Theater in Port Chester, NY.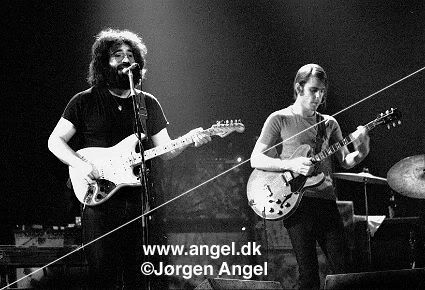 2/19/71 is the first show the Grateful Dead played after Mickey Hart left the band, and I personally prefer the Dead with one drummer. The music from late '71 until Hart's return in '74 is much more loose and free-flowing with Billy Kreutzman leading the charge by his lonesome. Highlights from Three From The Vault include a nasty Easy Wind and the first-ever Bird Song. Members of the audience at this show participated in a kooky experiment called ESP and the Dream. Craisins.
What will be interesting to see is how good this show will sound. We don't know how you can improve upon the quality of the crispy betty board that circulates both among tapers and on the Live Music Archive. Three From The Vault hits stores on June 26th — look for Four From The Vault in 2023.