We'll start off this week's recap with a smidgen of news: The Chairman of the Boards has signed on to play the High Sierra Music Festival for the first time ever. Page McConnell joins an already illustrious lineup that includes Les Claypool, the Disco Biscuits, Tea Leaf Green, Yonder Mountain String Band, Galactic, Del McCoury, the reunion of Leftover Salmon and so many more. Lookin' brighter every day…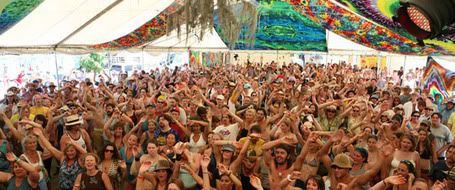 And now for a small sample of the week that was here at Hidden Track:
I'm writing this post sitting cross-legged on some concrete in Washington Square Park, and I'd like to thank Coltranish saxomophonist Lawrence Clark for providing an excellent musical backdrop on this sunny downtown day. Sweet, some stoned NYU kid just came over with a high five and a "Happy Sunday" as I type this.