Now is the summer of our nostalgia, made glorious by these bands of yore.
Add another quasi-reunion to the growing list: Eric Clapton joined former Blind Faith mate Steve Winwood and his band for most of their set last night at the Countryside Rocks festival in the UK. Clapton came out about halfway through Winwood's set for some marvelous versions of Presence of the Lord, Can't Find My Way Home, Crossroads, Had To Cry Today, Little Queen of Spades, and Gimme Some Lovin'.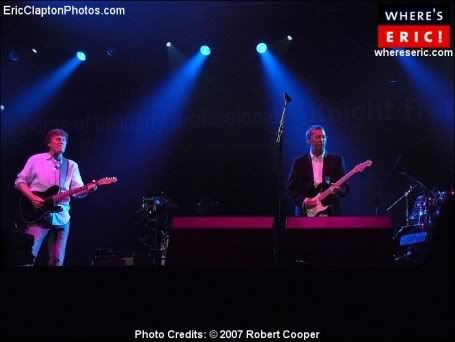 Back in March we posted that Winwood will be performing at Clapton's Crossroads Music Festival on July 28th in Chicago. It remains to be seen whether former Blind Faith drummer Ginger Baker (or deceased bassist Rick Grech, for that matter) will join Clapton and Winwood on stage in the Second City.