Back in April of 2008, we kicked off a series of B Lists devoted to Stage Setlist Porn in which we presented images of 60 stage setlists that rabid fans had saved from the scrap heap. Each day a number of images tagged "setlist" have been uploaded to Flickr and once again we sorted through most of those pics to bring you a batch of 10 kickass stage setlists.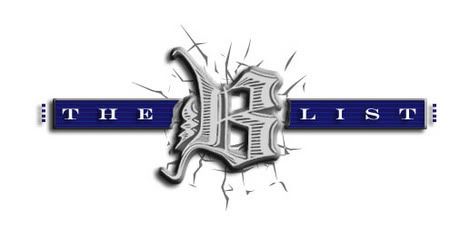 1. moe. – 04/10/2000 New York, NY
Late last year I cleaned out my closet and came across one of my favorite stage setlists of all-time – percussionist Jim Loughlin's guide to the Timmy Rock Opera which moe. performed at the famed Wetlands Preserve on April 10, 2000.
Previously: Stage Setlists Pt. 1, Pt. 2, Pt. 3, Pt. 4, Pt. 5 & Pt. 6
2. Wilco – 11/30/2011 Austin, TX
HT faves Wilco's latest Austin City Limits appearance aired earlier this month but it was filmed back in November. Following the taping, Austin City Limits' official Twitter feed shared a photo of the stage setlist from the performance listing many tunes which didn't make the broadcast.
3. Phish – 06/07/2011 Mansfield, MA
In recent years Phish has been using a songlist for each show. Front man Trey Anastasio will use this list as a guide when deciding what to play during the gig. We'd heard about these songlists but hadn't seen one until Eric Wyman sent the photo above our way from the band's June 7, 2011 performance at Great Woods in Mansfield, Mass.
4. Prince – 04/28/2011 Inglewood, CA
[via Dr. Funkenberry]
The folks at Dr. Funkenberry were sent a photo of the above setlist just before The Purple One took the stage at The Forum near L.A. and posted it immediately. While the stage setlist was close, Prince didn't stick to it 100%.
5. Sleigh Bells – 02/09/2012 Jacksonville, FL
[via @theycallmetracy]
Brooklyn noise pop duo Sleigh Bells continue to grow their audience and will make their Saturday Night Live debut on Saturday. We love the no frills appearance of the band's stage setlists.
6. Tom Petty and the Heartbreakers – 06/16/2006 Manchester, TN
[via Stereogum]
For Tom Petty and The Heartbreakers' headlining slot at Bonnaroo 2006, they welcomed Stevie Nicks of Fleetwood Mac, who had been touring with them, up for a few tunes. What we particularly like about this stage setlist is a section for audibles. Now that's thinking!
7. Foo Fighters – 07/11/2011 London, UK
[via @FooFighters]
Foo Fighters gig in London last July as part of the iTunes Festival was eventful as fuck. Not only did Dave Grohl kick a fan out for instigating a fight, but the Foos were joined by Lemmy for Shake Your Blood and Queen's Brian May and Roger Taylor for Tie Your Mother Down. The Foos tweeted the stage setlist from that memorable gig which you can see above.
8. Portugal. The Man – 10/25/2011 Washington, D.C.
[via 9:30 Club Tumblr]
While we loved P.TM's handwritten setlists of old, as they've gotten bigger the group has invested in a printer and who are we to hold back technological advances?
9. Widespread Panic – 01/29/2012 Atlanta, GA
[via @CameronSeanCox]
Jam titans Widespread Panic still go with the hand-written approach to stage setlists after all these years as displayed by these papers from the Wood Tour stop in Atlanta.
10. Mike Doughty – 11/17/2011 Washington, D.C.
[via 9:30 Club Tumblr]
We've saved the best for last as Mike Doughty has stylized setlists that use a crazy font and cool little icons. We want one!