In the early 1960s, Roky formed the 13th Floor Elevators, and in 1965 the band released its first album — that's when the psychedelic sounds of the 13th Floor Elevators and psychedelic rock were born. The band's sound was a mix between rock and roll and rhythm and blues, but with one distinct difference: the addition of an electric jug player gave the band their signature sound.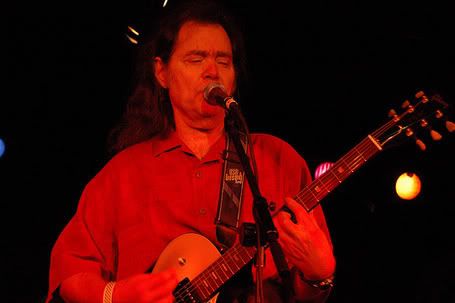 The 13th floor Elevators continued to record music until 1969, when Roky was arrested for the possession of one "majauna cigarette" and accordinglt sent to the Rusk State Hospital for the Criminally Insane, where according to one source, "he was subjected to electroconvulsive therapy and Thorazine treatments and held until 1972." I'd like to see Jagger or Sting bounce back from that…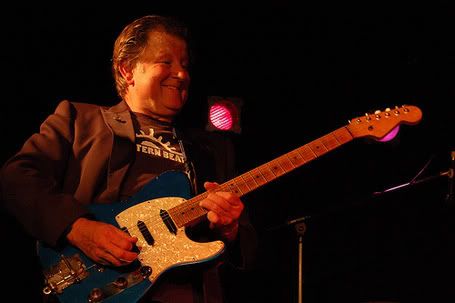 I remember the first time I ever heard the 13th Floor Elevators. It was about 10 years ago, when I listened to the first of the Nuggets boxset discs that feature the classic Roky-penned track You're Gonna Miss Me. I was immediately blown away. The music was so raw and compelling, and like nothing I'd ever heard. 
Soon after I discovered Roky's solo material, and in my mind, the myth of this cult figure continued to grow. In his solo material, Roky's fixation with Devil and aliens became more apparent, and as such his lyrics became more powerful.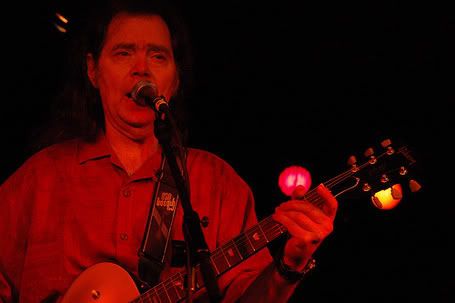 And so I went to Southpaw, and so I left amazingly happy. Roky and his band played through such classics as Don't Shake Me Lucifer and Mad Dogs, and they also broke out a few choice rhythm and blues covers for a crowd hanging on his every note. I left incredibly satisfied, to say the least, having seen one of the most mythic figures in rock 'n roll play — how exactly did this happen? — his first ever gig in New York City.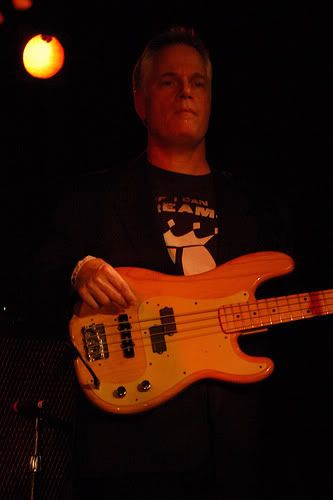 And since documentaries about troubled Texan musicians are all the rage these days, this year will also see the release of a new documentary film about Roky entitled You're Gonna Miss Me. Here is a link to the trailer:
[youtube]sVFLqzJB6qw[/youtube]
Roky will also be back in New York on June 2 at Castle Clinton.