This morning we linked to the New York Times article about the Last Stand of Tonic, the minimalist Lower East Side performance space with the some of the best acoustics in New York. We opined the eventual loss of Tonic not too long ago, and at this point, we're all out of whine and tears.
But that's to say there isn't news. The Times detailed the arrest of acclaimed guitarist Marc Ribot, who's moonlighting as mouthpiece and co-director of the Take It to the Bridge campaign that seeks to protect indie, jazz and experimental music in NYC. Ribot refused to leave the Tonic stage, and as such, he became a trespasser.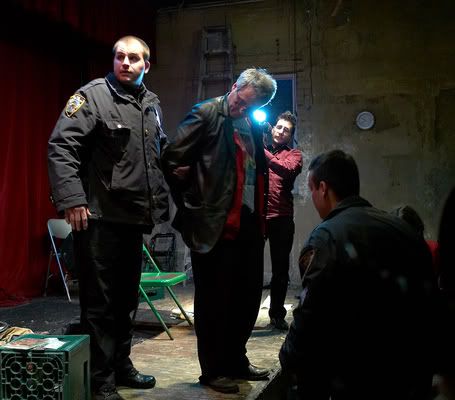 Both the mainstream press and the blog scene documented the last chance to dance avant-trance very well, and Bob Arihood published an excellent recap and a slew of up-close photos on his Neither More Nor Less blog. I recommend heading over there and checking out the rest of his arresting shots before clicking over to Brooklyn Vegan for more on the strange last days of a legendary venue.